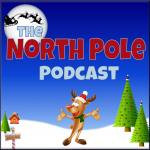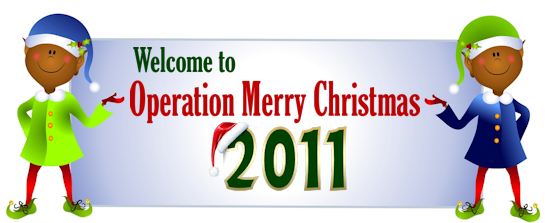 Happy Thanksgiving and welcome to the first official news post of Operation Merry Christmas, LIVE from the North Pole!
My name is Elf Ernest and I will be your North Pole news reoprter in this our 20th year of bringing you the Santa Updates from the North Pole. Every day between now and Christmas Eve we will bring you all the news of Santa Claus and life at the North Pole. We will tell the story of the Christmas season and, more importantly, all the details you want to know about Operation Merry Christmas.
Operation Merry Christmas is what we call Santa's mission each year to spread Christmas cheer through-out the world. We have a front row seat to the action and easy access to all the key elves that make it happen. We occasionally get news from Santa himself! We will tell you about the sleigh, all the reindeer and, of course, all about Santa and Mrs. Claus.
Check back here daily — sometimes even several times a day as we're always rushing the news from the North Pole out to you. Don't be afraid to click on the links and ask questions. We try to answer as many of them as we can through the daily Santa Update.
Then, one month from today, stick with us to track Santa around the globe. We follow Santa and publish updates of his position and his experiences EVERY fifteen minutes as he travels the world. More than 30 hours of solid, continuous coverage of Santa's flight as only the North Pole can provide it. It's fun! It's tradition! It's what Santa wants you to do.
Merry Christmas, World! Santa's coming!
— Elf Ernest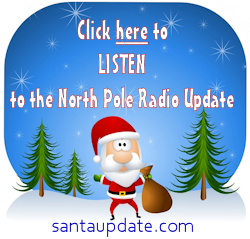 https://santaupdate.com/wp-content/uploads/2023/01/newlogo23f.png
0
0
Elf Ernest
https://santaupdate.com/wp-content/uploads/2023/01/newlogo23f.png
Elf Ernest
2011-11-24 08:00:55
2011-11-23 23:35:00
Operation Merry Christmas 2011 Launches!