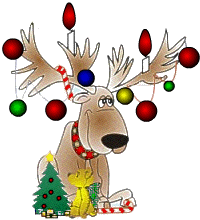 In less than three hours Santa will leave the North Pole — what happens if the workshop's work is not yet completed?
It is a good question. Santa doesn't have time to circle back to the North Pole for late work. This is part of the reason why Santa has a whole fleet of sleighs and thousands of reindeer capable of very fast high altitude flight.
If the workshop is not done they will keep working. Remember that presents have to be wrapped after they are made — meaning that even more time is lost with every late present. Elf Victor has worked out a shuttle system for when Santa leaves.
After he launches sleighs with the latest completed work from the Workshop and the Wrapping Department leave every 5 minutes or so. They will jump ahead to a part of the world where Santa has not yet visited and Santa will catch up to them there.
Has someone been denied a present because it didn't make it in time from the North Pole? No. But it has been close, many, many times. Santa prefers that everything is done before he launches but that isn't always possible.
This year has been one of those years.

Santa Tracking is now being broadcast live from the North Pole at



https://santaupdate.com/wp-content/uploads/2023/01/newlogo23f.png
0
0
Elf Ernest
https://santaupdate.com/wp-content/uploads/2023/01/newlogo23f.png
Elf Ernest
2013-12-23 22:30:05
2013-11-30 09:08:21
Santa's Workshop Still Hard at Work