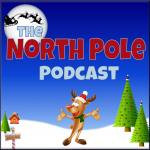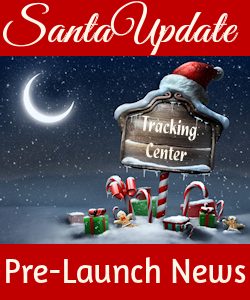 Some of the greatest debates of Christmas take place in the tracking center here at the North Pole. There are giant maps, computers and radar equipment over there but the most important part of the whole operation is actually a big conference table where tracker elves will gather to discuss incoming data and make recommendations to Santa about what direction he should take when he leaves the North Pole.
Of course, all those elves can do is suggest. What Santa actually does and where he goes when he pilots the sleigh is entirely up to him. Sometimes he agrees with the elves and takes their suggestions. Some times he does something different.
Once Santa gets in flight it is up to the tracker elves to watch where Santa is headed and to keep track where he has been and where he has yet to go. It is a tricky job.
Once Santa gets flying there is a crew of elves that actually goes to work plotting a flight path for Santa to get home in case of emergency. Most of the time the work these elves do never gets used. But it is a job that has to be done, just in case.
— Elf Ernest



Click here to Visit the Tracking Center ~ Click here to Track Santa by Text
North Pole Weather: -17 degrees F, *** Overcast, High Winds *** **BLIZZARD WARNING**
Where it is Christmas Eve: Vladivostock, Melbourne, Hobart, Sydney, Port Vila, Majuro, Magadan, Suva, Wellington, Nukualofa, Kiritimati, Samoa
Bedtime Warnings: None yet



Click the player below to listen to the latest broadcast from North Pole Radio News:
https://santaupdate.com/wp-content/uploads/2023/01/newlogo23f.png
0
0
Elf Ernest
https://santaupdate.com/wp-content/uploads/2023/01/newlogo23f.png
Elf Ernest
2015-12-23 06:00:27
2015-12-22 04:23:14
Tracking Center Plots Flight Path