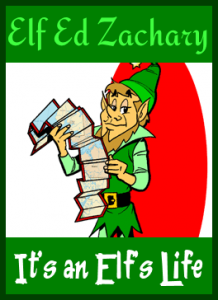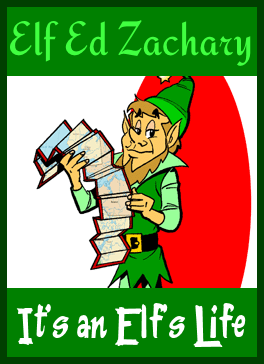 Last Christmas was all about how Santa's reindeer went missing. Remember that?
It was such a big story that the email questions about reindeer are still pouring in.
There are some things you need to know about reindeer. I think I can answer a lot of your questions right here.
First of all, you might be asking what reindeer have to do with elf life. It is my job after all to write about elf life.
Understand that anyone working for Santa is an elf. Reindeer work for Santa. So technically a reindeer is an elf.
No, reindeer don't look like other elves. But we have already discussed that elves don't have to look a particular way to be an elf.
Reindeer and Santa have a very unusual connection. He just understands them. And he loves them.
Santa also understands your curiosity about them. I actually called Santa before I wrote this to tell him some concerns I had about this topic.
Santa explained to me that your curiosity and love of reindeer is actually a good thing. He wants you to understand reindeer because he understands why you might like them so much. He does too.
I asked Santa how he first met the reindeer and how they became elves that work for him.
Santa explained that when he grew up he would see reindeer in the mountains sometimes when he helped a family member herding mountain goats. This is something that back in the old days they would do a lot.
Santa says he studied the reindeer from a distance for a long, long time. He noticed that they were animals that were very in tune with nature and everything around them. For a long time a reindeer will stand still and study everything – the sky, the water, the birds and the sounds of nature.
Santa noticed that they moved very quietly. Often they would move towards danger – not away from it. And this was because, Santa observed, they were smart and trusted their own abilities to keep safe.
Santa told me it took him many years to learn to "speak" reindeer. He said it isn't actually talking that he does to the reindeer. He said it is more like thinking. He thinks the same time they think and somehow they know how each other thinks.
Santa says the reindeer fly and get him around the world so quickly because they are pure. He said the reindeer have big hearts. They love to serve. And they love to give. And this gives them their powers to help Santa.
Does this mean you could capture a reindeer and teach them to fly?
Santa doesn't think you should try. He said it took him many, many years to see it happen and he only saw a reindeer fly when THEY trusted Santa. They just won't fly for everyone, he explains.
Santa also told me to tell you that he appreciates all you do for the reindeer. When you leave out carrots or oats or water for them on Christmas Eve he appreciates it. And he gives it to them.
He says it isn't the nutrition from this food that helps them as much as the LOVE you put into providing it for them that makes them fly.
Think about that!
https://santaupdate.com/wp-content/uploads/2023/01/newlogo23f.png
0
0
Elf Ed Zachary
https://santaupdate.com/wp-content/uploads/2023/01/newlogo23f.png
Elf Ed Zachary
2016-11-02 01:00:27
2016-11-01 16:36:37
Things You Need to Know About Reindeer