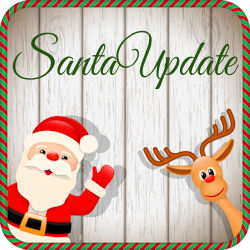 It's beautiful day here at the North Pole. Today the Reindeer games begin.
Technically speaking, the Reindeer games are a private event. They have a serious purpose. The games are played to help get the reindeer ready for Christmas.
The games are also a time to see the skills of young reindeer and those who have aspired to be on Santa's team. Through the games we have had the  chance to get to know some of the "other" reindeer who work for Santa.
Remember Pokey? Thor? And who could forget Aunt Elizabeth? These are all reindeer who have won the games in the past, surprising the experts.
Santa's team of reindeer have not seen a change since Rudolph made his way onto the team nearly 80 years ago. That was a huge surprise then.
Each year when the reindeer games come around everyone kind of holds their breath to see if something like Rudolph could happen again.
Reindeer are very competitive. They want very badly to do well. There are thousands of reindeer who play in the games. Today after the opening ceremonies we see the start of the races which determine which reindeer will move forward in the games. Today and tomorrow are all about elimination events.
It is important to remember that these are just games. By the time it is all over every reindeer who competes will be given an assignment to help out with Operation Merry Christmas.
Most people tend to think of only the nine reindeer who pull Santa's sleigh. The truth is that there are actually thousands of other reindeer who work for Santa over Christmas.
I will try to pass on what news of the games that I can. As I said, it is a private event.
There is intense interest in Santa's reindeer. Newspapers, websites, radio and TV stations all want to publicize these events but Santa will never allow it. Santa says the Reindeer games are not about making reindeer famous. They are about making them ready for an important duty. That's how most reindeer tend to look at it, too.