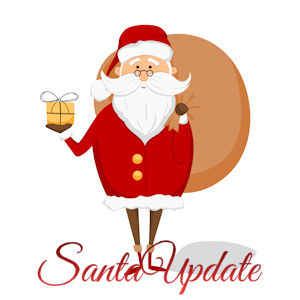 Santa went to the doctor today.
Nothing is wrong and he is fine.
In fact, we are pleased to report that the doctor said Santa is "remarkably healthy for a man of his age".
Santa wants to assure the world that he is safe from the virus, that he is eating well to stay healthy, and that every precaution is being taken for him to remain so through Christmas.
The North Pole first addressed Santa and the Coronavirus back in October with this podcast:
Additionally, Santa has made provision for the storage and use of masks and other personal protective equipment when he launches from the North Pole for his annual Christmas flight.
Santa is prepared to wear a mask or other equipment wherever it is required or requested, including and especially within private homes. Santa will be providing direction before he flies about how to inform him of such requirements.
We will continue to update you on Santa's health. Santa wants not only to avoid getting the virus himself but also to help prevent others from getting it. As Santa said, "a healthy Christmas is a happy Christmas".
The North Pole Post Office reports that in this year of record breaking mail for Santa the number #1 topic raised is the Coronavirus. We will continue to make our best efforts in keeping you informed of Santa's health status and what is being done in this regard.