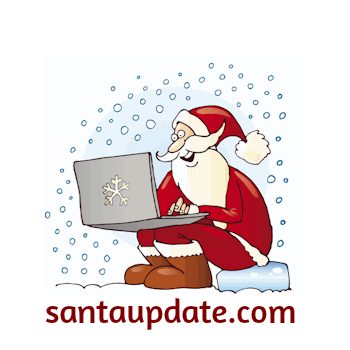 Record numbers of people are signing up to become tracker elves this year. That means they will be tracking Santa for Santa with the North Pole this year.
During Christmas-in-July Santa set the goal for 40 million tracker elves for 2020, up from about 25 million overall a year ago. That goal was met on December 12th, meaning that by the time Santa launches he will likely have more than 50 million tracker elves overall, according to recruiting estimates coming out of North Pole Flight Command.
Those numbers and that accomplishment is likely the reason why Santa himself decided that today would be the first ever virtual Tracker Elf Conference to be held from 3pm to 6pm EST today in the North Pole Chat Room.
On the agenda are several tracking elf experts who will be explaining how the North Pole tracks Santa, what they can do to help, what tools are available for them to do so and where they can get more information.
The Conference is intended for tracker elves but the event will be completely open to the public. Parents, teachers, civic leaders and other interested parties are invited to attend.
Speakers include:
Elf Crash Murphy – The World's Most Famous Santa Tracker and Eye-in-the-Sky Report for North Pole Radio News who follows Santa every Christmas
Elf Ed Zachary – Famed Defender of Santa Claus and columnist for the North Pole Gazette
Elf Max the Miracle Worker – Lead Tracker Elf Trainer at SantaTrackers.net
Elf Frank Myrrh – Lead Anchor of North Pole Radio News
Elf Roger Star – International Director of Santa Trackers
A host of other elves will be there in attendance. Unlike our usual chats in the North Pole Chat room these speakers will be making presentations. Those presentations will take about 10-15 minutes each, after which they will take questions from the audience for about 15 minutes. Each speaker is scheduled for a total of 30 minutes.
These presentations will be recorded and will be archived for later use by those who cannot attend.
Please listen to the North Pole Radio News report below for more information.

https://santaupdate.com/wp-content/uploads/2020/12/121220C.jpg
320
845
Elf Ernest
https://santaupdate.com/wp-content/uploads/2023/01/newlogo23f.png
Elf Ernest
2020-12-13 14:18:01
2020-12-12 23:33:16
Record Numbers Signing Up to Become Tracker Elves