There are now just 17 weeks until Christmas. I can smell it in the air now.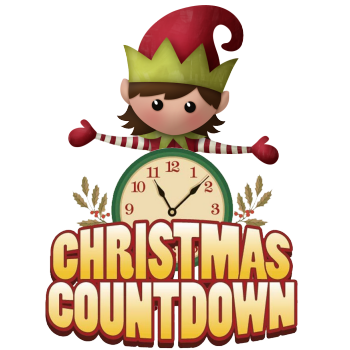 That's because of several things. First of all, a lot of cookies are being worked on in Mrs. Claus' kitchen. Elves here eat cookies like crazy. But Mrs. Claus tells me the cookies they are eating now are nothing compared to what they will eat in December.
In trying to figure out why I learned something new.
The North Pole, you see, is a really big place. It is spread out over thousands of miles. North Pole Village is just a tiny little spot on what the world considers the North Pole.
Elves live all over the place, not just at North Pole Village. But come December, there are a lot more elves in North Pole Village than there are the rest of the year.
Why?
Because North Pole Village is kind of a gathering spot for elves in December. North Pole Flight Command is close by and many elves come to work there during December. Offices that house computers where the work of processing mail and research for things Santa needs are also in North Pole Village. Elves come from all over to work at these places.
So Mrs. Claus says she needs more and more cookies and eggnog for these elves.
Another thing I learned was that Mrs. Claus freezes cookies she makes. Well, the cookie dough that is. I never knew that. She said that she has to do it that way because there are so many elves there is no way she could make them fresh for everyone in November and December.
I asked her if that took some of the "magic" off her cookies and she just laughed. She took me to what is called the "taste test table" in the North Pole Cafeteria. This is where she does her food experiments, you see. She offers free food made of recipes she is trying out.
The elves love it. But right there in front of me she had two platters – one with cookies made from freshly made dough, the other with cookies made of frozen dough.
The elves tore through both platters. I tasted the cookies from both and they were divine. Couldn't tell a difference.
Mrs. Claus says that sometimes people get silly with the rules they have for simple things like Christmas cookies. Frozen dough is just fine she says.
I say so too. They were great!
Toodles.

https://santaupdate.com/wp-content/uploads/2021/08/082621.jpg
321
845
Elf Trixie
https://santaupdate.com/wp-content/uploads/2023/01/newlogo23f.png
Elf Trixie
2021-08-26 08:39:08
2021-08-26 08:39:08
17 Weeks Until Christmas