Two weeks until Christmas guys. JUST TWO WEEKS!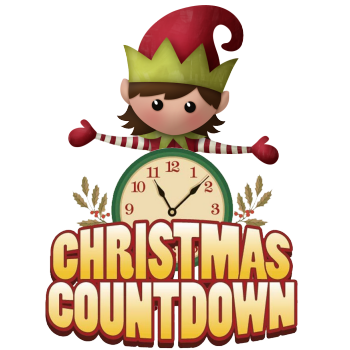 I'm torn. Do I tell you how excited I am about the medal Trixie got at the Reindeer Games or about the compliment Mrs. Claus just gave me about my cookies?
I just got back from the North Pole Events Center where we saw the Ladies Elf Choir perform.
I'm not in the Choir because when I sing it sounds like a cat in a blender. Just not my thing.
But I like to go see shows where other people sing, especially at Christmas time.
So the Ladies Elf Choir performed and it was all really nice. Part of the event is this cookie exchange that takes place afterwards and I made the cookies Mrs. Claus showed me how to make last Christmas.
You see, I'm not much of a cook either.
Anyways, I wasn't expecting to see Mrs. Claus there but there she was and she brought her cookies – which are always perfect – and because they were her cookies they are always in demand.
In fact, they ate her cookies so fast she ran out.
Without talking to me she grabbed my plate of cookies and just told everyone they were hers.
Well, I did the best I could on those cookies. But I can tell you they were definitely not up to her standards. Mrs. Claus has been making her cookies for what seems like forever and I've only made them twice in my life.
The cookies I made looked like they were made by a two year old without thumbs.
Anyways.
It didn't matter. Just because those cookies were said to be made by Mrs. C means they were snapped up and eaten like they were the most delicious things in the world. I could have made them out of penguin poop and it would not have mattered.
I came home without any leftover cookies – which I am glad about because I can eat only so many of them myself.
I'm working a lot these days. All the elves are. I have a story I'm doing about an Elf in the Wrapping Department. I can't tell you about it yet, but it's coming soon.
We have just 14 days or so until Santa launches. Are you ready to track Santa for Santa?

ps — Trixie's medal is really shiny. I had to hang it on the wall by my fireplace. But I have not had much of a chance to celebrate with Trixie. She's like a movie star now. Right after the reindeer games she was on the news a lot and then they sent her away again to work the test flights of Santa's sleigh. She is due back here the week before Christmas though and I hope to see her then. We are awaiting word of what she will be doing for Santa on Christmas Eve. I'll keep you posted.
https://santaupdate.com/wp-content/uploads/2021/12/120921.jpg
321
845
Elf Trixie
https://santaupdate.com/wp-content/uploads/2023/01/newlogo23f.png
Elf Trixie
2021-12-09 15:46:34
2021-12-09 15:46:34
2 Weeks Until Christmas