The backup team of reindeer has been named today by the Reindeer Operations team after conferring with Santa. It's a big deal in the world of reindeer.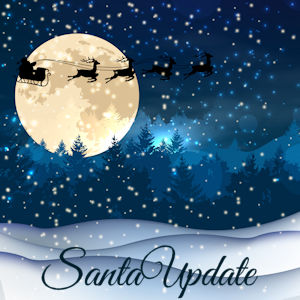 The backup team of reindeer have a lonely assignment. It is a high honor to be named to this team but at the same time the job they have to do most of the time turns out to be nothing at all. Almost every year the backup team ends up doing nothing.
You see, flying for Santa is a high-energy assignment. The prospect of something going wrong or of suffering an injury is quite high. So Santa keeps a backup team at the ready just in case something goes wrong.
At any time during Santa's flight if the reindeer get tired or want to stop, it's just no big deal. Santa would just call in one of the backup team to come fill in for a little while. The problem is that Santa's A-team of reindeer don't want to do that. They want to fly with Santa from start to finish. Most years that is exactly what happens.
So this backup team, who works hard to just make this team, ends up just sitting at the North Pole waiting for a call that never comes. Many of these reindeer feel bad after Christmas is over because they cannot help but feel they missed out on something great.
So the Reindeer Department, with Santa's blessing, honors these reindeer by recognizing their hard work in just making the team and their sacrifice by just being ready all the time.
Their names are: Pokey, Thor, Champ, Raquel, Vicky, Dingle, Tater and Quincy.
If you have questions about any of these reindeer feel free to ask them in the comment box below.
In the meantime, please listen to the North Pole Radio News report in the player below that talks a little bit about this story.

https://santaupdate.com/wp-content/uploads/2021/12/121021.jpg
320
845
Elf Ernest
https://santaupdate.com/wp-content/uploads/2023/01/newlogo23f.png
Elf Ernest
2021-12-10 00:02:59
2021-12-09 21:48:25
Backup Team of Reindeer Named