The Wrapping Department at the North Pole is experiencing a few issues, it was learned today. Scotch tape is in short supply and the North Pole inventory has nearly been used. Elves have been working for months to resolve the issue knowing that global supply chain struggles could eventually impact the North Pole.
That day has evidently arrived.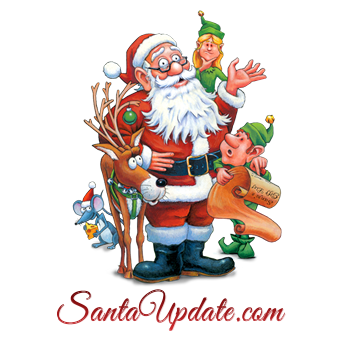 Elf Wally says they have just a few days worth of tape to use up before they have to resort to some other material.
"We will be using some more bags this year for some items," Wally said. "Getting bags has not been as big an issue. Santa doesn't like us to use so many bags because it complicates the delivery process so we have been look at alternative methods of making wrapping paper stick together."
Those alternatives are not quite working out. The first thing experimented with was simple glue sticks. But tests of presents wrapped with glue stick adhesive show that wrapping paper does not stay down in temperature extremes. So wrapped presents sitting on the sleigh for hours waiting for Santa to deliver could become automatically unwrapped in transit, just by traveling to somewhere warm.
Decades and decades ago simple string was used in the days before Scotch tape. Santa first suggested going back to this method. It works pretty well but modern wrapping paper is so much thinner than the craft weight paper of days gone by that string actually cuts into the paper and many of the packages were ripped.
An experiment was also made with hot glue but elves in Wrapping are assigned there mostly because they have proven to be less than adept at handling the power tools commonly used in Santa's workshop. Wrapping just works better for them. But a hot glue gun is a tool and the tests revealed a lot of burnt elf fingers on the wrapping line. Plus, some glue guns were so hot it caused fired with select toys. Hot glue is just not a good fit in the Wrapping Department. Besides, testers also found that presents sealed with hot glue were sometimes hard to open.
The Wrapping Department is getting a bit backed up while they work to solve this problem.
Finding some Scotch tape before the last week of Christmas is proving to be something of a challenge. The Buying Department at the North Pole has elf agents all over the world looking for some.
Meanwhile, in other news, the guys at North Pole Radio News are talking about the big Tracker Elf Conference coming up a week from today. You can hear that report in the player below.

https://santaupdate.com/wp-content/uploads/2021/12/121121.jpg
320
845
Elf Ernest
https://santaupdate.com/wp-content/uploads/2023/01/newlogo23f.png
Elf Ernest
2021-12-11 00:01:40
2021-12-10 23:00:43
Wrapping Department in a Sticky Situation