There are just 45 weeks until Christmas, for those who are counting down.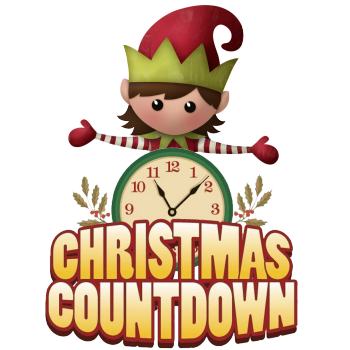 Thank you for your many kind messages.
I am receiving them because of my recent sickness as well as because of my first column for the Santa Tracker Herald Star.
The Santa Tracker Herald Star is online but you have to be a registered Tracker Elf to read it over at SantaTrackers.net.
I love my work over there. I get to do all kinds of stories about elves and for elves. But this latest thing is a gossip/rumor column that I will put out now and then.
I've only posted one column but it has changed my elf life.
Because it's "gossip" elves are now a little afraid to speak to me. They think everything I see or everyone I talk to will end up in the Herald Star.
I don't know how to get elves here at the North Pole to relax.
The other day I took in some dry cleaning. Got to talking to Elf Rosemary there. Nice lady. She told me about her cat, Bubbles.
Seems Bubbles doesn't like a new goldfish Rosemary got. She caught Bubbles with her paws in the aquarium.
Her new fish – which she reportedly named Gil (I kid you not) – had a fin or two that looked a little chewed up and he was hanging out in the corner, way low behind a fern.
As she was telling me of all this domestic pet drama she suddenly stopped and said, "Oh dear, you're not going to put this in your column, are you?"
I reassured her that for as much as tracker elves love both cats and fish there really wasn't much news in sharing their little period of adjustment. Bubbles and Gil are just not the stuff of headlines.
Of course, I never mentioned a thing about the countdown. (Hi Rosemary, love ya).
So, just to put you on notice THIS little piece of Christmas is nothing but news. Nothing but fact and observation will ever show up in the countdown.
We will keep the rumors for the Herald Star. If you want the dirt, become an elf.
That being said, stay tuned here to Santa Update. Yes, I know its February. But there is a lot of news coming. That's a fact, not rumor.

https://santaupdate.com/wp-content/uploads/2022/02/021222.jpg
321
845
Elf Trixie
https://santaupdate.com/wp-content/uploads/2023/01/newlogo23f.png
Elf Trixie
2022-02-12 00:01:37
2022-02-11 13:30:03
45 Weeks Until Christmas