Greetings, Christmas friends! There are now just 23 weeks left until Christmas.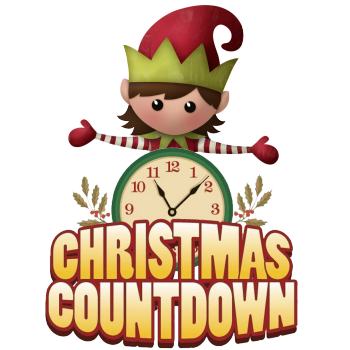 Christmas-in-July is in full swing at the North Pole. For many people that thought means that elves are just playing around. I tell you that's false. There is work going on here like you would not believe.
I can't get into Santa's workshop. But that's not because they won't let me. It is because they have stuff going into the workshop in mass quantities. All kinds of stuff. Wood. Plastic. Parts for all kinds of stuff – screws, and springs, and boxes and stuff. Cardboard, electrical wire, and even plugs of all kinds.
It's noisy in there, too. Elves are working up to 12 hours shifts and you know what? They all seem happy about it.
Flight Command now has their doors open. Santa said they had to "be back to normal" by July 13th. I was there that day and guess what? Nobody will tell me what the big secret was. They still won't talk about it.
But what they will talk about is the launch of the test flight of Santa's sleigh. They are all excited about it. I did learn there will be an announcement soon but I promised not to say anything.
My little reindeer – Trixie – who is not so little any more, is back at the North Pole.
She's a test flight reindeer, part of a very select group. Those reindeer are all back in town. I have been bugging the Reindeer Operations Department to let me know when I can see her and be with her for a while and they told me to get with her this week. That she'll be pretty busy starting next weekend.
I think that's a pretty good clue that the test flights are going to begin soon.
Christmas-in-July for me is a favorite because it's a season of learning. There are workshops for just about everything right now. How to make candy canes and gingerbread and fudge. It's a great season for foodies.
But it is also a great time for learning about other things too, such as tinsel and garland and Christmas ornaments. All those things are part of Christmas and I love learning about them.
We have some big chats coming up, including with Mrs. Claus and I'll be here to help with that. Elf Winslow will be making those announcements soon.
How is your Christmas-in-July going?

https://santaupdate.com/wp-content/uploads/2022/07/071622.png
321
845
Elf Trixie
https://santaupdate.com/wp-content/uploads/2023/01/newlogo23f.png
Elf Trixie
2022-07-16 18:14:49
2022-07-16 18:14:49
23 Weeks Until Christmas