Hi gang! There are now only 16 weeks until Christmas!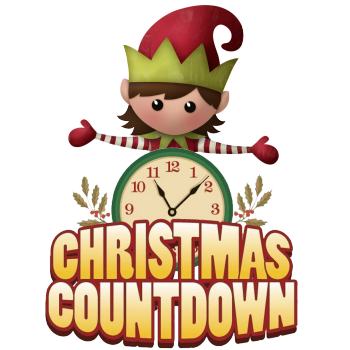 That's really nothing, you know?
Anyways.
Busy times here. We are getting snow, if you can believe that. It kind of upsets me because I was really enjoying the summer. But we do not get much summer here at the North Pole.
I know it is still summer for many of you. The North Pole Post Office is getting a lot of mail – a little bit more comes in each week – and the talk is all about school, the heat, and how long until it starts to feel like Christmas out there.
We are also hearing from a lot of teachers. Questions are starting to come in from school classes.
I love that. I love that children can get together to ask questions. In fact, I'm working on a special podcast episode with Elf Crash Murphy to answer some of those questions coming in from teachers and school classes. These are better than the average questions!
For example, I got this question in my email the other day about Santa. A very nice girl named Melanie, she's 9, asked if Santa like peanut butter and jelly. It's a great question. So I asked Santa and he just said, "Sure!". And that was it.
Something didn't feel right about his answer so I decided to ask Mrs. Claus about it a day or two later. When I asked her, she laughed and said, "So you're the reason asked for peanut butter and jelly for lunch!" I told Mrs. Claus about Melanie and she laughed a little more. Then she said this:
"Santa is really just a big kid, Trixie. Santa likes peanut butter and jelly but it has to be made his way. First of all, he only likes it on white bread. Now, he eats wheat bread all the time with other kinds of sandwiches. But with peanut butter and jelly, it has to be white. And, I have to cut the crust off of it and then cut the sandwiches into little triangles. And he likes the creamy peanut butter only and it has to be made with JUST grape jelly. Not strawberry – otherwise, he won't eat it."
Well, now. That's some interesting information and it would not have happened if Melanie didn't ask the question. So I think this podcast thing with Elf Crash will be a good one.
The next chance I get, by the way, I'm going to ask Santa more questions about his pb&j.
Anyways. If you have questions, please submit them. We're all about getting your questions answered.
Within a few weeks some of you will be starting to feel cooler weather. I know many of you will then start asking about the reindeer. This is a persistent question right now and here's a little reindeer update for you:
They are NOT back yet. But they clearly expect them here soon. I promise, as soon as they show up I will report it.
I hope you are enjoying this early fall season. Good times are a-comin'!

https://santaupdate.com/wp-content/uploads/2022/09/090322.png
321
845
Elf Trixie
https://santaupdate.com/wp-content/uploads/2023/01/newlogo23f.png
Elf Trixie
2022-09-03 09:36:21
2022-09-03 09:33:08
16 Weeks Until Christmas