Just 12 weeks remain until Christmas and right now we're in reindeer heaven at the North Pole. The reindeer are back!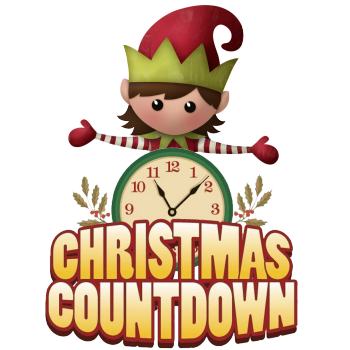 All of them are now here. That's breaking news and you hear it here first, kids.
I went over to the Reindeer Barn earlier today because I was told my reindeer, Trixie, was due to check in with the vet. She is, as you know, a test-flight reindeer and for months she has been all over the world as part of the test flights of Santa's sleigh.
Well, that doesn't excuse her from her annual check-up. So, I figured it was a good chance for me to see her and I did. She's in fine shape and the doctor has given her clearance to return to active duty and she leaves on Monday. So Trixie and I are gonna spend some time together over the next couple of day, just her and me.
But I learned while I was over there that all the big name reindeer are now back. The stables are full!
What do Rudolph and Blitzen and the others do between now and Christmas?
Well, first up, they all get doctor visits too. Then Elf Victor will plan a training schedule for them.
Elf Victor, as you know, is Santa's longest service elf still in active service. He's quite old, in other words. I just love the guy. He's my Grandpa at the North Pole, I've decided. He calls me Miss Trixie and he treats me like a queen. I am his chat assistant and he'll be in North Pole Chat tomorrow, Sunday, October 2nd.
There isn't another man on the planet outside of Santa who knows reindeer like Elf Victor.
And the reindeer love him, too.
That's because he doesn't treat them like a boss. He treats them like guests. Of course, Victor always says Santa is the boss but the truth is that the reindeer will do anything Elf Victor asks of them. It is a very important partnership and Santa depends on Victor to tell him exactly what is going on with the reindeer.
So Victor is very protective of them. He makes sure their diets are controlled with the right foods, that they are constantly groomed and that they receive regular doctor visits. He always says that his one job every year is to deliver the reindeer to Santa in perfect condition for his launch each year.
Elf Victor loves to talk to each of the reindeer, too. He tells me they are all characters with unique personalities. He says reindeer love to work hard but also love to laugh. So he spends a lot of time telling jokes and making them feel good. Victor thinks being merry is an important part of working for Santa, whether one is an elf or a reindeer.
It was Victor who first pointed out that reindeer are elves, too. Just a different kind of an elf. When he said that it seems the world came to understand Santa's reindeer better.
I love how kind Victor is to my reindeer, Trixie. She just adores him. And I do too.
I hope you can come to chat tomorrow with Victor. We can learn a lot more about reindeer together!

https://santaupdate.com/wp-content/uploads/2022/10/100122.png
321
845
Elf Trixie
https://santaupdate.com/wp-content/uploads/2023/01/newlogo23f.png
Elf Trixie
2022-10-01 13:06:25
2022-10-01 13:06:25
12 Weeks Until Christmas