Hi ho! 7 weeks to go! Yep, just 7 weeks now until Christmas. It's so exciting!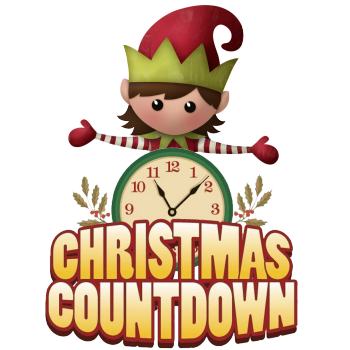 Let's talk about the two things happening right now that nearly every elf at the North Pole is working on. No, not Christmas (though they are working on that like crazy). I'm talking about the Christmas light decorating contest and the Thanksgiving Day Elf Parade.
The Christmas light contest is likely the biggest contest of the year here at the North Pole. Yeah, the Halloween costume contest is big and it's fun, and the Thanksgiving Day Elf Parade has a contest with it too, but nothing is as big as Christmas lights.
Everything Thanksgiving night Santa and Mrs. Claus leads all of North Pole Village on a walkabout to look at the Christmas lights. In fact, that walkabout begins in town square where the community lights are switched on. At the same time, all the lights on all the houses at the North Pole switch on. Then Santa leads the walkabout.
The purpose of the walkabout is to take in all the hidden surprises and merry details that folks are working out right now with their Christmas light displays. Just like elves go really creative with their costumes for Halloween they tend to as well go over-the-top on decorating with lights and music and animation for their homes. It is a big, big deal.
It is also a prestigious thing to win that contest, too. Any elf winning that contest usually works their way into a new job. So many elves really put their heart and soul into it.
All of us have fun and all of us love looking at the lights.
The Elf parade on Thanksgiving Day is a different thing all together. It's creative in the sense that we might decorate our trikes or bikes in wild Christmas themes. Or we might wear a big hat or other silly thing as we parade up Main Street in North Pole Village. It's actually a very fun way to start out Thanksgiving Day.
Thanksgiving Day at the North Pole is a huge deal because Thanksgiving is Santa's favorite holiday.
It still surprises me that many people do not know that.
Anyways.
With the permanent addition of the Santa Tracker program at SantaTrackers.net the Elf Parade has in recent years become a worldwide event. We had elves all over the world send in pictures of how they celebrated the Thanksgiving Day Elf Parade right where they work as an elf – at home. Remember that? Here's the post from last year where a few pictures were shared, including a picture of me, yours truly, in the post (not bragging).
Let me be the first one to ask you to submit photos this year. Wherever you are, no matter your elf status, send us a smiley from in front of your Christmas tree or in your Christmas outfit or with your decorated trike, scooter, long board, bike or other stuff. It doesn't matter. Just show us your happy mug.
I think this has become my favorite part of Thanksgiving Day – to share Christmas happiness with other believers in Santa from all over the world.
I'm not sure yet what all the plans are for the North Pole for Thanksgiving. That's day of celebration on the road to Christmas I'm sure we will hear more about from Elf Ernest and Elf Harold and Elf Crash and others in the days ahead. There will be chats in North Pole Chat. There will be posted news. There will be North Pole Radio News reports on Kringle Radio.
But it will all be fun.
I promise.

https://santaupdate.com/wp-content/uploads/2022/11/110522.png
321
845
Elf Trixie
https://santaupdate.com/wp-content/uploads/2023/01/newlogo23f.png
Elf Trixie
2022-11-05 13:54:20
2022-11-05 13:50:39
7 Weeks Until Christmas