Happy Easter, everyone! There are 37 weeks until Christmas.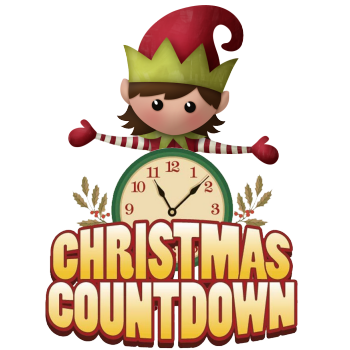 I got in so much trouble this week. My mother called me very upset.
You see, I've been so busy I forgot to call my parents about my new role as Chief of Staff to Mrs. Claus.
Mom heard it from a neighbor, Marge Gunderson, who read it on SantaUpdate.com.
I guess Mom was really embarrassed when Marge called congratulate her on having her kid is such an important job at the North Pole.
Oops.
Plus, I had to cancel my trip home to Colorado for Easter. So Mom and Dad are not really happy with me right now. Sorry, Mom and Dad.
I also feel a little sad about some changes I'll be going through in my duties.
As I told you before I sought out Elf Ernest to talk about conflicts in my official duties.
Elf Ernest was more than ready for me – he sent me straight to the office of Elf Ed Zachary.
You do know who Elf Ed Zachary is, right?
Well, he's not someone you mess with. He's known worldwide as the Defender of Santa Claus. Here at the North Pole he is a famous, old-timey newspaper columnist who writes about Santa and how the North Pole works.
He's been around a long time and he can get a little cranky.
I like him, and I actually think he's pretty funny.
But as an elf talking to another elf Ed Zachary can be a little rough to talk to.
I kind of felt like I was being fired.
He basically told me there's no way I can continue to write the North Pole Rumors feature at SantaTrackers.net.
I know he's right.
After all, I know some stuff now I didn't know before.
It wouldn't be right to speak of rumors when I know some of the back-end stuff going on just because I'm Chief of Staff to Mrs. Claus.
You wouldn't believe some of the things I'm learning.
Anyways.
Elf Ed Zachary just told me not to file a new rumors column for SantaTrackers.net and that he'd get something done for that feature soon.
I don't know what he's going to do.
And frankly, I don't know why HE is doing it.
After all, my boss was Elf Harold. It makes me wonder if Elf Harold is going to be giving up his job as editor of the Santa Tracker Herald Star. I hope not.
I do know this: I get to keep doing the weekly countdown here each week.
I'm grateful for that. It makes me feel like my old self.
My new self is one who deals with a very busy office now.
I'm working with so many elves who have done this head office thing for years.
Elf Gerty, who is over Distribution now, is still keeping her office here.
Elf Joel, as the calendar man for Santa, is here. But so are Elves Margaret, Winslow, Bruno and Lani. They have all worked for Santa for years and know what they are doing.
I don't know what I'm doing and I'm not afraid to admit it.
I've told Mrs. Claus "I'm sorry" so many times now that I've lost count.
Mrs. Claus is very, very nice. So very sweet to me.
In a way, I know she feels like she is in over her head too. I know that Santa and Mrs. Claus talked about all this stuff before he left but I just get the feeling that none of this is Mrs. Claus' favorite thing to do.
She really sacrifices a lot for Santa.
Anyways.
Happy Easter. Please be well and happy wherever you are. As for me, and for Mrs. Claus, we will continue to try to work things out.

https://santaupdate.com/wp-content/uploads/2023/04/040923.png
321
845
Elf Trixie
https://santaupdate.com/wp-content/uploads/2023/01/newlogo23f.png
Elf Trixie
2023-04-09 00:01:00
2023-04-03 17:57:38
37 Weeks Until Christmas