There are 28 weeks until Christmas and it's time we talk about Leon Day.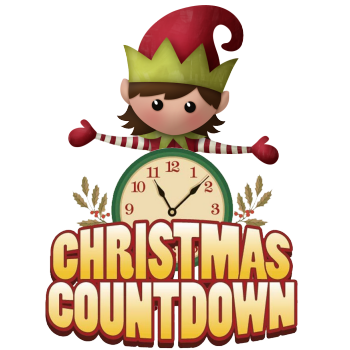 As you may or may not know, Leon Day is kind of a big deal at the North Pole.
We celebrate it because it marks the exact halfway point to Christmas. On that date it has been six months since Christmas and only six months remains until the next Christmas comes around.
It's called Leon Day because the word "leon" is "Noel" spelled backwards.
Yeah, I know. That's geeky weird.
But by doing the backwards thing we get another day during the year when we can be geeky weird.
I'll never forget my first Leon Day at the North Pole a few years ago. I was "fresh off the bus" from Colorado, literally my first weekend at the North Pole, and I woke up to everyone wearing their clothes backwards, talking backwards and doing silly things.
It was a strange first experience for me at the North Pole.
But really it's a fun day. And it is an important day because it really does mark a very different part of the year at the North Pole.
For the first six months of the year, Christmas seems so far away. In the life of a working elf the first six months are all about talking about last Christmas, making new plans, setting goals and planning for the next one.
The last six months of the year are all about Christmas ahead. It is the time when you actually do all the Christmas things you plan and talk about.
Leon Day is the day we mark that celebrates both six month periods. It is like the start of a really long party.
Leon Day, I guess, you could say really begins the celebration of Christmas in July, too.
Christmas in July is all about fun. We hold picnics. We have once-a-year kind of events. It is very outdoors, very physical sometimes.
But there is some work involved.
We have departments who challenge other departments during Christmas in July. I'm not talking just about potato sack races or contests of tug-of-war.
I'm talking about contests of production.
For example, Santa's workshop last year was challenged to make 94.8 million snow globes before November 1st. Their goal, set by Elf Bernard and Santa, at the beginning of the year was to make these fancy North Pole snow globes that had LED lights and dancing polar bears. They wanted to make 75 million of them and they were suppose to be the stocking stuffer of the year. Did you get one? Many did.
Anyways. By Leon Day last year they had only made about 20 million of them. Word of that got around so the Dairy Department put up a challenge. They said they would make 35,000 extra gallons of Elf Eggnog just for Santa's Workshop, delivered the day after Thanksgiving, if they could make 94.8 million snow globes by November 1st.
That was a real motivator for the elves in Santa's workshop.
Everyone at the North Pole, as you know, loves Elf Eggnog. The Dairy Department produces it and by October every year the stuff is rationed because there is not enough of it to go around.
So, for the Dairy Department to promise so much extra to Santa's workshop for just increasing their production of snow globes was a holy cow big deal. Everyone took notice, especially those elves in the Workshop.
They got together during their annual picnic during Christmas in July and came up with a plan. They became snow globe making maniacs. So much so, that by September they not only beat the goal, they slayed it. In total more than 115 million North Pole snow globes were made.
So, as you can see, Leon Day and Christmas in July is not just about being goofy. They are effective in helping elves get things done.
If you're curious about Leon Day and Christmas in July at the North Pole I suggest you hang around a bit more in the weeks ahead. I know many of you are enjoying a season away from school right now and maybe engaged in summer activities that take your mind far away from Christmas.
But….Christmas is coming. And you might want to see how the next few months work to better understand just how much goes into your Christmas that is coming.

https://santaupdate.com/wp-content/uploads/2023/06/061123.png
321
845
Elf Trixie
https://santaupdate.com/wp-content/uploads/2023/01/newlogo23f.png
Elf Trixie
2023-06-11 00:01:35
2023-06-10 16:54:56
28 Weeks Until Christmas