21 weeks now remain until Christmas and I'm actually starting to get excited. It's all Mrs. Claus' fault, too.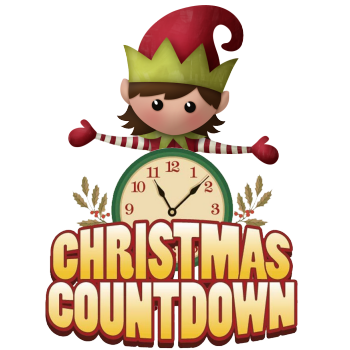 Yesterday we did North Pole Chat and Mrs. Claus was the first on the schedule. I was her typist.
We have come to really enjoy these chats. Mostly because she and I chat as we chat, if that makes sense. Someone brought up the topic of English toffee and Mrs. Claus just went off. She had me laughing so hard.
Nobody on the chat knew that at the time. She was trying to chat up the making of toffee while at the same time telling me the story of her first time making English toffee at Christmas. I guess things hot a little too hot on the stove and the pot boiled over.
Anyways, as she's telling me this story she's laughing so hard she started to cry. This is one of the things you have to understand about Mrs. Claus. She's a very controlled lady and normally she doesn't show a lot of emotion one way or another. She doesn't get angry or loud or upset.
But in telling this story and remembering what happened to her she made herself giggle uncontrollably.
And that got me giggling. The whole thing made the real chat hard for me to get through. We had so much fun.
Anyways, Santa chatted the next hour and he didn't even need my help. He typed his stuff all by himself, so I just watched.
But as he would type stuff Mrs. Claus was reacting as she read what he was saying. At one point – and I won't even reference what he was saying because I don't want everyone getting the wrong idea – Mrs. Claus said something to the effect of, "Ooooh, just wait til he gets home!"
Well, that got us giggling again.
What a fun day it turned out to be.
Really, I think Santa and Mrs. Claus have been spending more time on the phone this week. They both seemed so relaxed and fun during their chats yesterday.
Everything is good.
I mean – really, really, good. As Christmas in July closes and we head now into the busy month of August I see both Santa and Mrs. Claus as being really in command. They are everywhere and doing everything. They think of everyone. They know what they want to accomplished and they just have fun in setting out to do it.
Christmas is going to be good this year. And it won't be because of all the presents and the lights and the food and the music. It'll be because there are such good things happening by good people like the Clauses everywhere.
I felt the spirit of that in the chats yesterday. Everyone was SO polite. There was fun and excitement and courtesy in everyone in the chat.
We need to see if we can get Santa and Mrs. Claus again in the chat before December.
They normally just chat twice a year – in December and in July.
I think they need to chat a little more this year.

https://santaupdate.com/wp-content/uploads/2023/07/073023.png
321
845
Elf Trixie
https://santaupdate.com/wp-content/uploads/2023/01/newlogo23f.png
Elf Trixie
2023-07-30 00:01:44
2023-07-29 20:03:24
21 Weeks Until Christmas