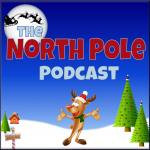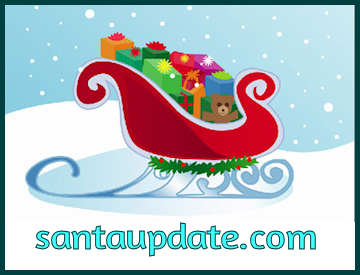 Elves at the North Pole are very excited this hour – they all just got their first look at Santa's new sleigh.
Without exception the response first expressed is about the size of the sleigh. Almost nobody can believe how big it is this year.
But the detail on this sleigh is exquisite. The paint is a vibrant red that glistens and shines. When you get up close it looks like a mirror. It is just beautiful to look at.
The sleigh itself is exceptionally light weight. It features plush velvet heated seats, a deluxe sound system, automated climate controls that self-adjust to current weather conditions, a heads-up display with satellite feeds direct from the North Pole computer systems, an advanced re-circulated hot cocoa distribution system that uses the forward motion of the sleigh to not only constant churn the cocoa but also to gently heat it to the exact desired temperature that Santa wants.
The sleigh isn't all about Santa either. There is a complex watering system on board for the reindeer, providing refreshing mist relief in hot climates and cooling refreshment for thirsty reindeer at any time. The sleigh also has enough reindeer feed on board to sustain meals for the reindeer for 7-days, if necessary, as well as first aid kits that could be useful in case of an injury.
The master computer is linked dynamically to the Tracking Center, which feeds data from the Workshop and Wrapping Department giving Santa an up-to-the-second status from those departments and weighs how much more the sleigh can handle.
In all, it is an impressing, complex vehicle.
Coming up next: News Department interviews Elf Quinton about Santa's sleigh
Listen to the News from Kringle Radio:
[powerpress]
https://santaupdate.com/wp-content/uploads/2023/01/newlogo23f.png
0
0
Elf Ernest
https://santaupdate.com/wp-content/uploads/2023/01/newlogo23f.png
Elf Ernest
2014-12-23 05:00:02
2014-12-17 09:49:20
Santa's New Sleigh is HUGE