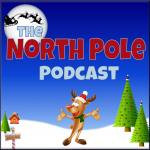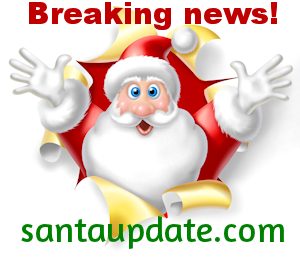 Santa tracking 2015 will be as exciting as ever thanks in large part to the live radio news updates coming from the North Pole news desk. We just learned that famed "eye-in-the-sky" reporter Elf Crash Murphy has been assigned to once again trail Santa in a chaser sleigh to report on Santa's activities on Christmas Eve as he makes his way around the world.
Those new reports can be heard on Kringle Radio and right here on SantaUpdate.com.
Click the player below to hear the news as it was broadcast on North Pole Radio News earlier today.
Elf Crash Murphy bravely stepped up from his position as a tape dispenser technician in the Wrapping Department to take the role as Santa's roving reporter by braving the elements in a sleigh that follows Santa around the world.
In just a couple short years Elf Crash's reports have become legendary. He reports on Santa's location and he interviews elves, reindeer and witnesses of Santa on Christmas Eve.
North Pole Radio News sponsors a 50-hour live worldwide broadcast of Christmas music and news with breaking news updated every 15 minutes just as Christmas Eve begins in the far corners of the world.
The broadcast begins as Christmas Eve begins in Australia, New Zealand and the island nations of the far South Pacific. That broadcast continues as Santa flies around the world and doesn't end until Santa returns home and the work of Operation Merry Christmas is complete.
We look forward to more news of Christmas Eve coverage of Santa around the world in the weeks ahead.
https://santaupdate.com/wp-content/uploads/2023/01/newlogo23f.png
0
0
Elf Ernest
https://santaupdate.com/wp-content/uploads/2023/01/newlogo23f.png
Elf Ernest
2015-10-17 02:00:45
2015-10-14 14:54:33
Elf Crash Murphy to Return as Santa's Roving Reporter