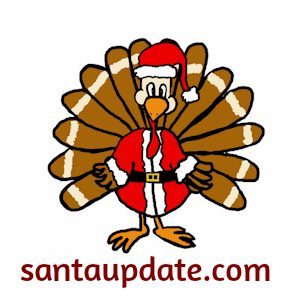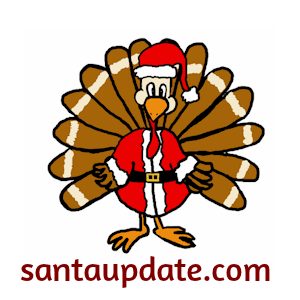 Greetings!
It's the 24th of the month and that means it's just ONE MONTH now until Christmas!
And what a day it is!
It's Thanksgiving Day. It's the day of the Elf Parade. It's the day of the annual North Pole Christmas Light Switch-on and Decorating Contest. And it is the launch of all things Christmas here at the North Pole.
Mrs. Claus loves this day almost as much as Santa does. There is almost something sacred about it. Everyone stops what they are doing to be together. Everyone has fun together. Yes, they will be games and fun and food and all kinds of stuff to do. But I think the real party is in the fact that we are all here together.
We hope you are having a similar experience where you are.
Our countdown kicks into high gear from this point forward. And other than the little problem known as the Merry Prankster we look to have a great season ahead.