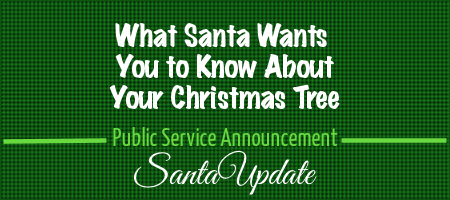 Merry Greetings, All!
It's time for one of our great traditions here at Santa Update – time to discuss what Santa wants you to know about your Christmas tree.
As Santa once again shared with us today the Christmas tree is one of the more important symbols of Christmas.
Whether you are religious or not does not matter. The Christmas tree is a bringer of light during a dark time and it symbolizes hope, health, happiness and sharing.
Santa reminds you that when you put up a tree in your house – no matter the kind – that tree becomes a member of your family. It is, for all of the Christmas season, a living thing.
It tells the world you believe. It symbolizes your hope in the better side of all people, in the art of giving selflessly, in looking out for our neighbors, in sharing love and light and in good will to all people.
This is what makes it a living thing.
As a member of your family you should spend time with your tree – together. You should do happy things around the tree – sing, tell stories, open gifts and share laughter.
As a member of your family you should also give your tree a name. Not a goofy name but a real name.
Santa shared with us that his tree this year is named "Reggie".
What will you name your tree this year?
I haven't decided on mine. I am hoping you give me some idea in the comments below.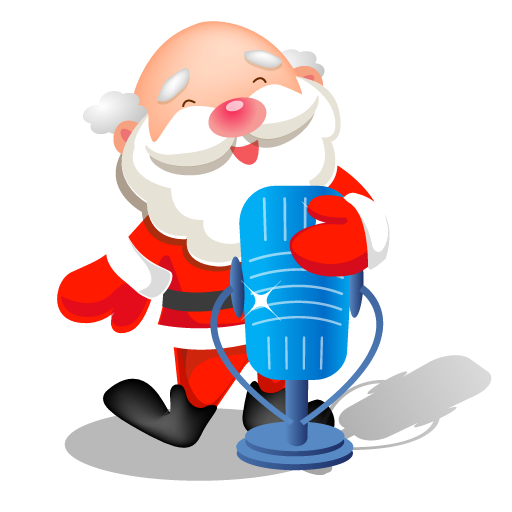 https://santaupdate.com/wp-content/uploads/2017/11/112617.png
200
450
Elf Ernest
https://santaupdate.com/wp-content/uploads/2023/01/newlogo23f.png
Elf Ernest
2017-11-26 00:44:24
2017-11-25 22:48:30
What Santa Wants You To Know About Your Christmas Tree