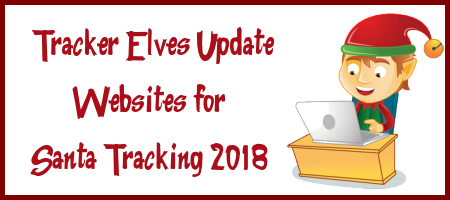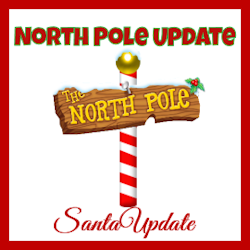 Howdy!
I cannot tell you how fast things are moving at the North Pole this year. Everyone is working.
The website elves have been meeting and working on updating the websites for this season. They are whispering about all kinds of new and exciting features for this year. Santa met with the group of website folks from my department early this week and told them we need to do more to tell the story of the North Pole. That means adding more news, more features and more fun stuff to the websites.
We are also adding elves! I am pleased to have more than a dozen new elves working with me.
TrackingSanta.net will get an all new site this year. That site has been used to show a map — and it still will — but it will now include a lot more information for people on phones and tablets this year.
North Pole Flight Command will see some changes too. It was almost overrun on Christmas Eve last year. Santa has challenged us to make that site faster, bigger and better able to handle the world wide demand of flight information about Santa's sleigh.
Chances are you have also seen a few little changes here to this site. There will be some more, but they are more about accommodating new features than anything else.
We also have some very exciting new things to announce. But I can't tell you about them today. Sorry, but we have to save some news for later.
But let's just say you will want to be paying close attention — like every day. Come to the site every day, even before Halloween. A great deal will be happening this month.
One thing I will tell you: Elf Crash Murphy has been in the studio, recording more answers to questions. So we will have a lot of that to show you soon.
Keep in touch!

https://santaupdate.com/wp-content/uploads/2018/10/100518.png
200
450
Elf Ernest
https://santaupdate.com/wp-content/uploads/2023/01/newlogo23f.png
Elf Ernest
2018-10-05 00:01:05
2018-10-02 22:35:19
Elves Busy on Websites