7 weeks until Christmas now – well, actually, it's Christmas all over here.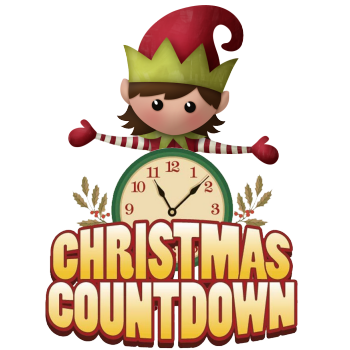 The Halloween Party last weekend was crazy. Just nuts. I told you I'd spill a little behind-the-scenes-detail so here goes:
Santa is the world's biggest Halloween prankster. Elf Ernest only gave you half the story. Santa's costume was epic. It was simple – he came as the Ghost of Christmas Yet to Come from A Christmas Carol so nobody knew it was Santa until a flying cheesecake took his fake head off and exposed him. For half the party he walked around the just silently pointed at people, just like that character does in A Christmas Carol. He kind of creeped everyone out, which I think was the point. But when he started blasting that hose as the Grim Reaper it really took some people by surprise. Santa is fun.
Elf Crash was a very popular guy at the party. If you recall he came as a giant working cell phone. People were taking pictures, posting stuff and texting people all from Crash's chest all night long.
Mrs. Claus came armed. She had a holster with a squirt gun on one side and a super soaker on the other. She had water balloons on her belt. And powdered sugar bombs in a fanny pack. But the thing about Mrs. Claus is that everyone is afraid to take a shot at her. Her costume – she was a pirate – was clean at the end of the party. Nobody touched her with anything. She almost seemed disappointed by that.
Some of you asked about my costume. I went as Cousin It. I was just a ball of hair from head to foot. Nobody recognized me under all that hair and I really could not see where I was going. It kept me out of the food service line too. They were too afraid I'd put hair in the food.
We were up late and we stayed even later to clean up. Is it bad of me to say I liked the clean-up almost as much as I liked the party? It was just so much fun. Everyone was laughing and having a good time even while we cleaned up from the mess we made.
I was wrong with what I wrote about the Halloween party a few weeks ago. I think next year I will put more effort into my costume. I think I like the North Pole Halloween Party.
We sure got back to business fast on Monday morning. Good golly, I have a lot of work to do. A lot of stuff to write. A lot of stories to get out there.
This thing about Donner is blowing up. People are really starting to freak out about this thing. I talked to Elf Benson over in the Reindeer Barn about it and he says there's no story here. He said some elves are just getting nutty about the whole thing.
But I can tell you there is more than just a little worry. A big meeting about the Reindeer Games was cancelled on Monday simply because nobody knows what's up with Donner.
So we continue to wait. And we will wait until someone says there is a problem with waiting.
We're still ahead of last year. But that's not keeping elves from worrying.

https://santaupdate.com/wp-content/uploads/2021/11/110421.jpg
321
845
Elf Trixie
https://santaupdate.com/wp-content/uploads/2023/01/newlogo23f.png
Elf Trixie
2021-11-04 12:33:04
2021-11-04 12:33:04
7 Weeks Until Christmas