There are just 5 weeks until Christmas, kids. Things are getting pretty cray-cray here at the North Pole.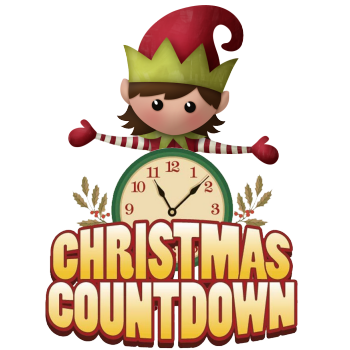 Every department right now is fully staffed and people are working like crazy. Christmas carols and songs play on Kringle Radio in the background everywhere I go and the countdown is constantly being talked about.
Santa is doing inspections next week.
Well, they call it all something else but that's really what it is. It is the big moment when Operation Merry Christmas begins and Santa checks to see if everyone is really ready. They start in January with a big goal in every department to hit. The day after Thanksgiving is reckoning day. That's when every goal has to be hit.
Santa visits every department and he checks. This is where the whole "he's making a list and checking it twice" thing comes from. If something's not ready to go then Santa has some decisions to make.
Nobody – but NOBODY – wants Santa to have to "make some decisions".
Whenever that happens things get harder at the North Pole. Santa is NOT happy when that happens.
And that means things this week and into Thanksgiving day will be all business. Every elf in every department wants to hit their mark.
I'm okay with all that.
Of course, I'm not a production elf or a workshop elf or a reindeer elf or a sleigh elf or even a jingle bell elf.
I'm just a writer and a news reporter. All those other elves are what I get to write about. So there is no real pressure on me.
What about you? What do you have going on during this week before Thanksgiving?
I have my tree up and I do not have an outside of the house to decorate, like some elves do. So I'm moving on to food for next week. Thanksgiving is another time when food is so very much celebrated.
But to be honest the only food I'm working on is Christmas – I want to get my Christmas cookies for Santa perfect.
So that first means doing some homework.
I'm going to talk to Mrs. Claus first. I want her to tell us about what cookies Santa really, really wants us to make. I want to know his favorite cookie, then I want to know how to really make them well.
What do you think?
Comment below if you think you know Santa's favorite cookie. If you have a recipe, please post it. Better yet, if you have every made what you consider to be a really good Christmas cookie, share how you did it.
I need help, guys.

https://santaupdate.com/wp-content/uploads/2021/11/111821.jpg
321
845
Elf Trixie
https://santaupdate.com/wp-content/uploads/2023/01/newlogo23f.png
Elf Trixie
2021-11-18 00:02:50
2021-11-17 23:50:39
5 Weeks Until Christmas