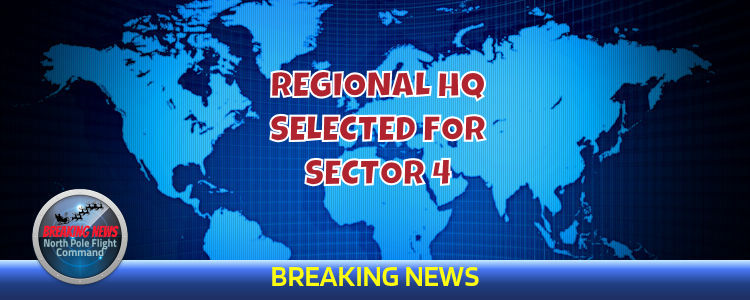 North Pole Flight Command has announced the location for the Regional HQ for Sector 4. It will be located in Milagro, Ecuador.
Every year each sector has a regional headquarters to house a team of elves from Flight Command. Their job is to direct sleigh flights in the sector and to track Santa for Santa. They collect information from local tracker elves all over the sector. Regional Flight Command teams organize this data and feed it to Santa in-flight.
According to recent reports from the Tracker Elf Community big changes are afoot for each regional headquarters. Larger facilities are needed than was required in the past because more elves are being put on staff in each location.
That means they are expecting a lot more reports from trackers this year.
One lesson from last Christmas came when reports from remote tracker elves were so heavy they overloaded the servers. Plans are in place to increase the server infrastructure and to add elves to support the greater flow of information.
This first announcement is earlier than expected. It is hoped that regional HQ locations for every sector will be in place by Christmas in July.
Santa and his team at the North Pole actively recruit new elves to the Santa tracking effort at SantaTrackers.net. With the opening of regional HQ locations and the launch of Elf University already at SantaTrackers.net it is hoped a more productive season of tracking Santa for Santa will help Santa set a new all-time speed record on his next flight.
https://santaupdate.com/wp-content/uploads/2022/04/040922a.jpg
300
750
Meg Nogg
https://santaupdate.com/wp-content/uploads/2023/01/newlogo23f.png
Meg Nogg
2022-04-11 16:44:39
2022-04-11 16:44:39
Flight Command Announces First Regional HQ