Hi ho! Only 34 weeks until Christmas to go!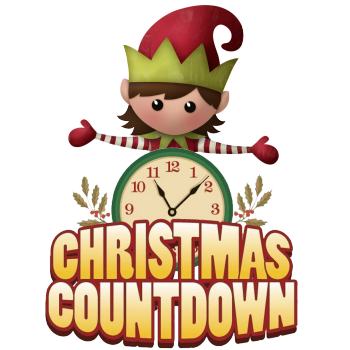 It's the end of April, gang. Summer is almost here. Which means Christmas in July. And not long after that the reindeer return. Then it's time for school again and it's fall.
Good grief, it's practically Christmas.
Well, kinda.
First comes vacation. We might have a hiccup or two in May with our little countdown here because of vacation. I'm going to be gone for a few. Going to see my Mom and Dad.
Santa actually talked about this at the Elf Supervisor's Conference. He told the supervisors – and by extension, me – not to forget to go home. It's important, he said.
And the truth is I was not going to go home for vacation. I didn't really make plans for any kind of vacation to tell you the truth. But Santa explained how important it was to my parents that I go back home to see them.
I could have invited them to come see me at the North Pole. But Santa says that's not always a good idea.
Parents, Santa says, need to know you think of them enough to actually come and visit them. Or to even call them. Yes, the phone works both ways. And yes, my parents could travel.
But Santa says parents should not have to do that.
Santa told us that just because you are older you need to go out of your way to respect your parents. They need to know you love them and that you think enough of them to sacrifice a little bit in sharing your life with them.
Santa really got me thinking.
Unlike some people I know I really get along with my Mom and Dad. It has always been that way. They are kind people who have supported me no matter what my choices.
When I accepted the scholarship to Southern North Pole University some people scoffed. Many in my circle of friends said they had never heard of it. Some said I should go to a more "normal" school.
But not my Mom and Dad. Dad just congratulated me on the scholarship and Mom asked how hard it would be to send packages to me. That was it. They were nothing but supportive from the very beginning.
Santa told me privately that he knows my parents really miss me. He told me that on my Mom's wishlist for Christmas all she said she wanted was a visit from me.
That made me cry.
Santa's right. I need to go home. I need to hug my Mom and I need to fix Dad his favorite pancakes. I need to be a little girl again, even though I'm not a little girl. I miss my parents and I didn't think I did until Santa talked about it.
Santa is very wise.

https://santaupdate.com/wp-content/uploads/2022/04/043022.png
321
845
Elf Trixie
https://santaupdate.com/wp-content/uploads/2023/01/newlogo23f.png
Elf Trixie
2022-04-30 13:54:30
2022-04-30 13:54:30
34 Weeks Until Christmas