31 weeks until Christmas now – tell everyone you know! Greetings, friends!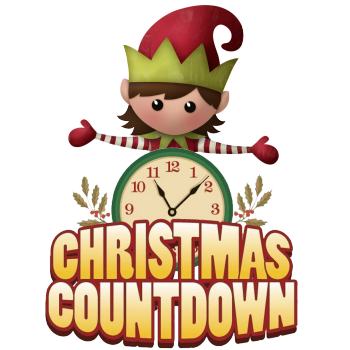 As advertised, I made my way over to Santa's Workshop this week.
I was SHOCKED to see how busy they are. It's truly amazing. Elves everywhere. Sawdust flying. Machines purring. It's like peak season.
So I tracked down Elf Winnie, she is an associate assistant production supervisor who just happened to be running the production desk. I wanted to find out just what they were so busy with.
Elf Winnie is one tough old girl and I'll tell you one thing she gets business taken care of. She gave me all of 15 seconds of her time. She told me she was too busy for the media.
I told her I wasn't "media". My name is Trixie and I just wanted to know why Santa's workshop was so busy in the middle of May. Just curious, I told her.
"Parts", she said.
Well I had to find someone else to ask what that meant. That's when I found Elf Gordy. Gordy is one of the funniest elves you could ever meet. He's a lead in the Bikes and Boards Department.
Gordy explained that at this time of year Elf Winnie is pushing every department to get parts made. So, for a guy like Gordy, he's not actually making bikes and boards right now but instead he is making parts and building up inventory so that they can make bikes and boards starting in late July.
Everything is an assembly process, Gordy explained.
So every department is doing this – getting parts, putting pieces in places, making sure that whatever it is that they make is ready to really hit the ground running soon.
Some departments, of course, are already at it.
You should see the video game department. They are building consoles like crazy. Stacks and stacks and stack of them – finished. There are rows and rows of pallets filled with completed systems – all headed for wrapping.
Already.
On my way out, guess who I ran into?
Santa.
I have never seen Santa in Santa's workshop before.
I gotta tell ya – it was something of a different experience. I have seen Santa in meetings at flight command, when we traveled to Costa Rica last month and even at his home with Mrs. Claus.
But there was something different about see Santa in Santa's workshop. I do not quite know how to explain it. It was comforting…but it was exciting, you know?
Gordy told me it is kind of a rare thing to see Santa in his workshop. He is not there a lot. There are just so many demands on his time.
But there was a happy look to him that is hard for me to describe – like it is one of his happy places. And that made me feel good.
Kinda Christmasy.
Next time I get to come to Santa's workshop I need to talk them in to letting me bring a camera.
Till next week, friends!

https://santaupdate.com/wp-content/uploads/2022/05/052222.png
321
845
Elf Trixie
https://santaupdate.com/wp-content/uploads/2023/01/newlogo23f.png
Elf Trixie
2022-05-21 10:40:05
2022-05-21 10:25:47
31 Weeks Until Christmas