Greetings all, there are 35 weeks until Christmas. Busy, busy.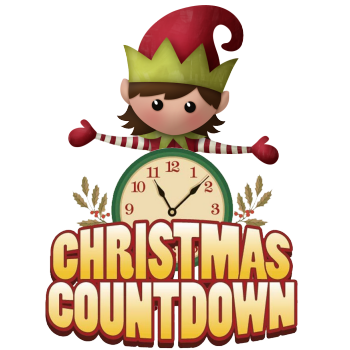 First of all, despite the clear message of the other day it seems some of you are concerned that Santa is missing. Elf Hugo says the post office is getting some mail worried that Santa is lost.
Santa is not lost or missing.
No, we have not yet heard from him. Mrs. Claus told me we should be hearing from him any day now. She is not concerned.
Please go back and read what Elf Winslow posted again.
The "Find Santa" initiative is about training elves of various departments to practice their skills in locating Santa IF he ever gets lost. He's not lost. He's just out traveling and nobody here knows for sure where he is.
Santa did this on purpose. But we assure you, he's okay. If there really was a problem, Mrs. Claus would know about it already. But, because she has not heard from him – as planned – she knows he is okay.
Second of all, there are other things going on.
I understand we should soon have an update on Santa's sleigh. I know a lot of progress has been made and there are rumors out of North Pole Flight Command that test flights could be starting soon. Everyone here is anxious to see what the new sleigh will look like.
Third, we are starting to hold meetings about Christmas in July. Mrs. Claus tells me that with Santa gone this year it might be a more subdued celebration.
I'm not sure how everyone here feels about that but I guess we will learn soon if that is big deal or not.
I think we'll hear from Santa very soon.
And once we do, I'm sure that Mrs. Claus in particular will be very relieved. I know it was all planned this way but I can tell she's anxious to hear from him.
I'll be sure to let you know when we do.
In the meantime, try to keep up with the news. It is unusual for us to have so much breaking news at this time of the year. The radio report with Elves Frank and Crash about the find Santa thing the other day was really unusual and I hear we're going to be getting more news very soon.
Buckle up!

https://santaupdate.com/wp-content/uploads/2023/04/042322.png
321
845
Elf Trixie
https://santaupdate.com/wp-content/uploads/2023/01/newlogo23f.png
Elf Trixie
2023-04-23 00:01:12
2023-04-22 09:59:18
35 Weeks Until Christmas