Just 11 weeks now remain until Christmas and things are really happening at the North Pole.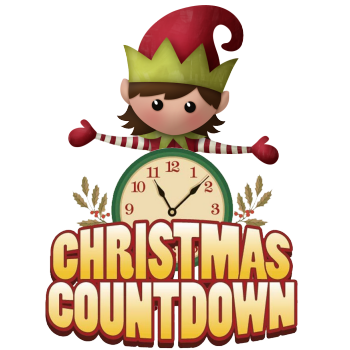 No, Santa is not back. And, no, the reindeer have not returned. And, yes, Mrs. Claus is away from the North Pole this weekend to celebrate Thanksgiving in Canada with some of her family.
BUT – things are otherwise really cookin'.
Mrs. Claus keeps sending me on these little missions because her calendar is just packed. She has me cover small tasks that she just does not have time to do.
For example, this week she sent me to Santa's Workshop to get a production update from Elf Bernard.
I love Elf Bernard but he's one of the more serious elves at the North Pole. I think he has to because he's like the main elf for Santa. Santa makes wishes come true through the work Elf Bernard and his team does, so Elf Bernard takes it all very seriously. He does not want to let Santa down.
We get questions about Elf Bernard a lot and there are also requests to interview him on our podcast, North Pole Radio News and in North Pole Chat.
That's because of some movies out there that portray Bernard as someone who he is not.
Anyways.
Bernard can be all business to deal with so I was a little timid in heading over there and telling him, "Hey, Mrs. C needs an update on — this".
But Elf Bernard is a pro. He treated me with nothing but respect and asked me to come back again any time to conduct business. The perfect elf gentleman.
What I'm learning this year by NOT working in the News Department is that when other elves see you as something other than a reporter they treat you a little differently.
I think it has more to do with the fact that a guy like Bernard just doesn't have time for reporters. He does have time for someone on an errand for Mrs. Claus.
When Santa comes home and I'm released from the duties working with Mrs. C I wonder what it will be like when I'm a reporter again?
It is hard for me to see that things will be the same. I just don't know.
Finally, for this week, a little update for you about Halloween.
The Halloween Party is happening and Mrs. Claus is telling everyone here there better be there in the spirit of it. There was word going around that since Santa probably won't be there this year some elves were going to sit it out.
Mrs. Claus said there will be none of that.
So the activity at local fabric shops, costume stores and crafting places just went through the roof. EVERYONE is busy making costumes and planning surprises.
Halloween is still a few weeks away….but it sure seems to be building the excitement here all of a sudden.
Toodles, kids.

https://santaupdate.com/wp-content/uploads/2023/10/100823.png
321
845
Elf Trixie
https://santaupdate.com/wp-content/uploads/2023/01/newlogo23f.png
Elf Trixie
2023-10-08 00:01:46
2023-10-05 21:50:55
11 Weeks Until Christmas