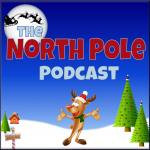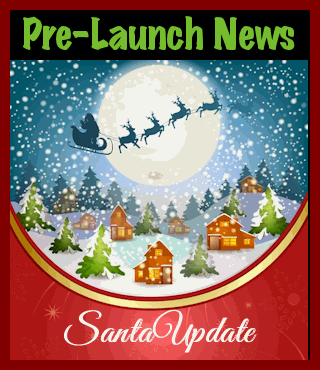 It has become a tradition — with 90 minutes remaining until Santa's launch the North Pole has sent a memo to world government and military leaders of countries all over the world to **please** let Santa fly without an escort.
It has become fashionable in recent decades for the air forces of many countries to fly side by side with Santa when he arrives in their country. At first, Santa thought it was pretty cool and patiently waited while they shot videos and took pictures of it all. But now it just slows Santa down.
So he sends out this memo — which many of them will ignore — asking to just let Santa fly without having to slow down for them.
You see, there isn't a plane made that can actually keep up with Santa. Santa doesn't want to get into a dispute so he steadfastly refuses to "show them" how fast he can go. He doesn't want to embarrass them.
But at the same time, it has all become too much and Santa just wants to fly alone so he can do his job.


Click here to listen to the latest Kringle Radio News Report:

Crucial links of interest:
Track Santa for Santa — Become an Elf!
See Santa on the World Map
Tracking Department Website
Email Santa your wishlist

https://santaupdate.com/wp-content/uploads/2023/01/newlogo23f.png
0
0
Elf Ernest
https://santaupdate.com/wp-content/uploads/2023/01/newlogo23f.png
Elf Ernest
2016-12-23 21:30:51
2016-12-23 00:27:30
Santa Wants No Military Escorts