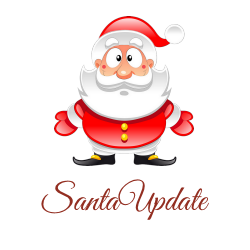 Santa is always looking for talented elves!
The work of an elf is never easy. Before you look at the open positions available at SantaUpdate.com listed below please understand the following about elf employment:
All elf work is volunteer-work. That means you only get paid in sugar cookies, smiles and pixie dust.
The work is demanding, the standards are exacting, and the deadlines are constant.
It looks dang good on an resume
Here are our current needs at SantaUpdate.com:
Writer
The Public Relations Department at the North Pole has constant needs for newswriters, bloggers, columnists, copywriters and other creatives. Assignments generally are given 30 days in advance except during the months of November and December. Please bring a vivid imagination, a simple style, a love of Christmas and a great sense of humor.
Graphic Artist
SantaUpdate has need for graphics to support North Pole websites. We are especially in need of artwork portraying North Pole life, elf culture and Santa at work. These needs are constant and many. You will have full creative control but any work created will be exclusive to SantaUpdate.com and associated websites. We will want to review your style and discuss your ideas relative to our needs.
Radio News Talent
North Pole Radio News needs up to 100 voices for various projects used throughout the year. You will need to have the capability of generating your own clean recordings. Assignments will vary. The greatest needs are between July and December each year. Apply early and often.
Geographer/Flight Analyst
Planning Santa's flight requires strong data analysis, a good understanding of time zones, strong math skills and absolute precision and accuracy. The North Pole strives for accuracy both in planning and reporting. The news organization leans on the talents of Santa's flight planners to provide solid data and an organized plan for Santa's flight.
Social Media Elf
The North Pole is looking for experienced social media experts who can manage channels such as Facebook, Twitter, Pintrest, Reddit, Instagram, etc. We have established accounts but are looking to elevate our visibility on such channels. We need strong elves who can manage each individual channel with a plan while reaching out to prospective partners, fans and critics. This is a front-facing position that requires not only social media skill but the maturity required to represent Santa and the North Pole responsibly.