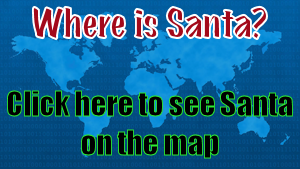 Santa is going to hang out a bit in South America. He's just been to Paraguay.
Despite the break time in the Azores I'm still tracking Santa on a record pace — almost a full ten minutes ahead of his previous record, officially.
And he tends to really move even faster once he get through Brazil.
We keep getting emails from a guy in Canada that says he has cameras and video systems set up to record Santa when he comes this year. They better be high speed cameras, friend.


Click here to listen to the latest Kringle Radio News Report:

Crucial links of interest:
Track Santa for Santa — Become an Elf!
See Santa on the World Map
Tracking Department Website
Email Santa your wishlist