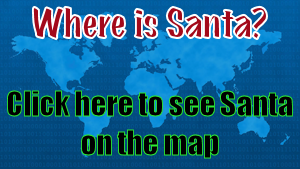 That sneaky Santa! He went far south in to deep Africa.
And he's keeping the kids in South America up. Bedtime warnings there are still delayed for some reason.
Santa can only go north at this point. Stay tuned.


Click here to listen to the latest Kringle Radio News Report:

Crucial links of interest:
Track Santa for Santa — Become an Elf!
See Santa on the World Map
Tracking Department Website
Email Santa your wishlist