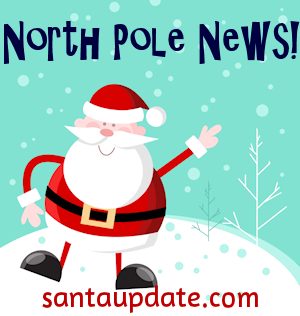 Merry Christmas Everyone!
For months now we've been telling you about a massive construction project here at the North Pole. Usually these projects are done long before summer is over because usually by September Santa wants us to concentrate on Operation Merry Christmas. But this project has continued 24 hours a day since it began late last spring.
We call it the Big Building with No Name.
It is so top secret that nobody knows really what it is, other than Santa. If an elf gets assigned to the project he goes into the building – and he never comes back out.
Today, helicopters are hovering over the building putting on pieces to what appears to be a retractable roof. It is bigger than any stadium or building you have ever seen.
What is going on in there? Why are there more elves in that big building than in Santa's workshop?
I wish I could tell you. I even asked Santa about it and he frowned at me and said I didn't need to know what that was all about.
I can tell you this: if Santa knows about it and is involved in it – it's all good.
I may not know what it is for but I am fairly certain it means good news on Christmas Eve. Do you have any ideas what it could be? Tell us!
If we learn more, we will let you know.

https://santaupdate.com/wp-content/uploads/2023/01/newlogo23f.png
0
0
Elf Ernest
https://santaupdate.com/wp-content/uploads/2023/01/newlogo23f.png
Elf Ernest
2014-11-25 04:00:21
2014-11-16 14:07:49
Helicopters Hover Over Giant North Pole Building