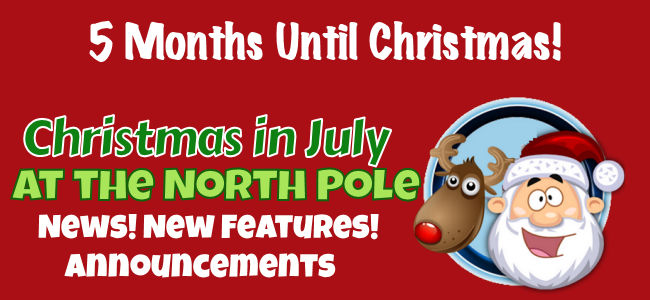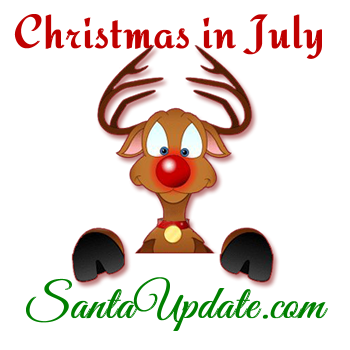 Greetings Everyone!
Today is the 24th of the month and that marks just 5 months left until Christmas.
And it also marks the beginning of a journey for Santa. For the first time in decades, Santa is going on a "walkabout".
Santa learned about walkabouts from Australian culture.
In Ancient Australia young teenage boys would go on a journey into the wilderness. They would go away boys and come back men.
Santa says it isn't as much a rite of passage for him as it is about learning. He insists that is what this trip is all about for him.
Santa left today – on foot. His hair has been freshly cut and his face clean shaven. He looks so very different!
He is also leaving completely alone. Absolutely nobody is with him.
Everyone is nervous about Santa taking this trip.
He leaves without any kind of contact with the North Pole.
He has no cell phone, no radio, no means of communication at all.
He has a few supplies in a backpack and he's wearing some sturdy hiking boots. But that's all.
We don't know where he is going.
We don't know when he will return.
Mrs. Claus was not there at the farewell ceremony today.
Santa gave a little speech but he asked all the North Pole to not worry about him and to go about their work as usual.
He said he would return home only when his journey is through and that Mrs. Claus would know what to do in case of an emergency.
And that's all he said.
He didn't say he would be back. He didn't even say he would see us at Christmas. He just said, "So long, and God be with you until we meet again."
It was kind of a sad goodbye.
I will, of course, keep you updated on what news we receive from Santa.
I don't expect him to be gone for long without hearing from him.
We all watched him walk until we couldn't see him anymore. That didn't take long because the North Pole forest is pretty thick and he walked right into the trees.
We hope Santa stays safe.
https://santaupdate.com/wp-content/uploads/2017/07/cij0724.jpg
300
650
Elf Ernest
https://santaupdate.com/wp-content/uploads/2023/01/newlogo23f.png
Elf Ernest
2017-07-24 03:00:19
2017-07-23 22:28:35
5 Months Until Christmas