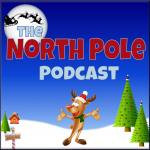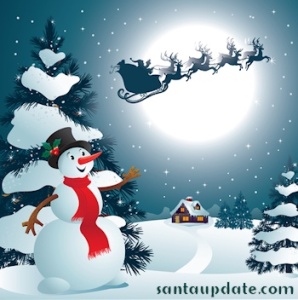 Time is a huge factor in tracking Santa. We all watch the time very closely. It is important for Santa to know where it is Christmas and where it is Christmas Eve.
At this moment it is roughly two hours before Santa's launch. Santa launches at that time every year because in the far South Pacific it is now about eight o'clock at night on Christmas Eve there – just about time for kids there to start heading to bed.
While it is Christmas Eve evening there it is only Christmas Eve afternoon in places like India at the moment.
And right now it is Christmas Eve morning in places all over Europe and Africa.
In the Americas it is still the night of December 23rd.
Depending on what time it is people all over the world are doing different things. Right now, kids in Samoa are hanging their stockings and getting ready for bedtime knowing that the next time they wake up it will be Christmas.
Right now kids in North and South America are already in bed knowing when they wake up it will be Christmas Eve.
Santa has to keep track of all this so that he knows where to deliver and when.
Coming up next: Everybody's listening to Kringle Radio
Where it is Christmas Eve now: Lima
Listen to Frank and Crash discuss how to get last minute mail to Santa:
[powerpress]


https://santaupdate.com/wp-content/uploads/2023/01/newlogo23f.png
0
0
Elf Ernest
https://santaupdate.com/wp-content/uploads/2023/01/newlogo23f.png
Elf Ernest
2014-12-23 23:00:30
2014-12-18 23:34:12
Two Hours until Launch