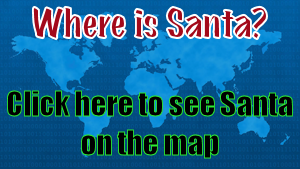 Santa is in Singapore.
Already.
I'm looking at the flight logs and I just can't believe that Santa is moving this fast. They may put this flight down in the history books and read about it some day.
And what's even more unusual is that the reindeer aren't even close to being tired. Usually Santa changes them out for a few hours after he arrives in Asia. I wonder if he will do that this year.
I kind of doubt he will. I don't see signs they are tired at all.


Click here to listen to the latest Kringle Radio News Report:

Crucial links of interest:
Track Santa for Santa — Become an Elf!
See Santa on the World Map
Tracking Department Website
Email Santa your wishlist