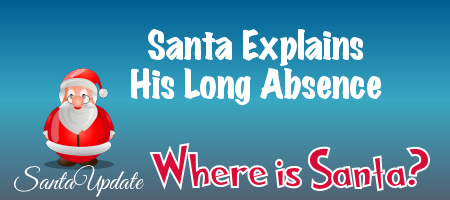 Greetings, all!
I met with Santa the other day. We talked about everything.
First – Santa wants you to know that he is taking the Bah Humbug thing seriously. Mrs. Claus has met with medical experts to determine causes and prevention of the sickness. And Santa has directed all elves what to do about managing their work while dealing with the illness.
Santa thinks the Bah Humbug virus will blow over and won't affect Christmas.
Second – many of you have wanted to know where Santa has been these past several months. So we talked about that.
To my great surprise, Santa spent most of his time right here at the North Pole.
He left "on walkabout" as he told us at the end of July. But he was only gone until about the middle of August, when he returned in the middle of the night.
He wasn't planning to stay away. At first he just quietly went to his private workshop and worked on some things.
While there he became very interested in how people at the North Pole were reacting to his absence. When Mrs. Claus — who knew he was back – told him that the elves were worried together they decided to see what they would do in a "search for Santa".
Mrs. Claus always maintained that the elves were over-reacting.
As time passed and the North Pole Security department got involved, Santa became convinced the experience was good for them. So he let them look for him.
While they looked all over the world during the months of September and October Santa and Mrs. Claus quietly worked together to get Christmas planned and organized.
The result is the most prepared the North Pole has been for Christmas ever.
I hope that answers your questions about this.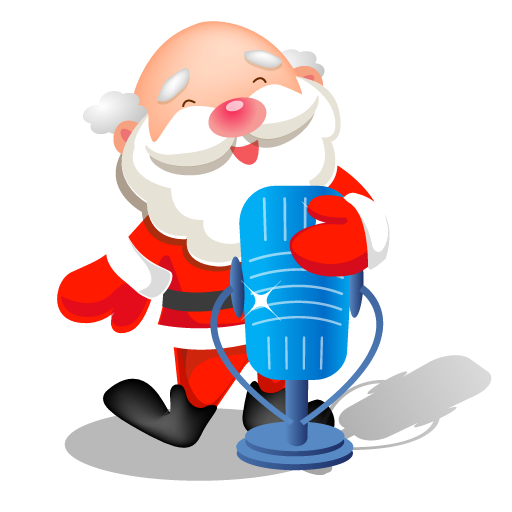 https://santaupdate.com/wp-content/uploads/2017/12/120317.png
200
450
Elf Ernest
https://santaupdate.com/wp-content/uploads/2023/01/newlogo23f.png
Elf Ernest
2017-12-03 00:17:42
2017-12-02 13:21:22
Santa Talks About His Absence