This is highly unusual. Reports came in about an hour ago from the Tracking Center of hundreds of sleighs coming in from the south. Elf Victor was on one of the first arriving sleighs. He tells me that he has been working with elves all over the world to coordinate a massive airlift of freight that Santa has ordered from the North Pole.
"Santa has asked that we spread the work out to elves around the world," Elf Victor explained. "There is no way that everything can be done between now and Christmas morning so we're taking the work of the North Pole and spreading it around. It means that we will take finished, unwrapped toys and load them into sleighs and shuttle them down to workshops in key locations where elves are standing by ready to assist. It is all very organized. Elves in Asia, for example, will be wrapping toys bound for Europe. Elves in Europe will be wrapping toys bound for North America. Elves in North America will be wrapping toys intended for South America. This is kind of how we did things in the old days before Santa centralized his operations at the North Pole."
So reindeer teams have been assembled to shuttle all this stuff around the world. Keep an eye out where you live, you might see flying sleighs near you!
— Elf Ernest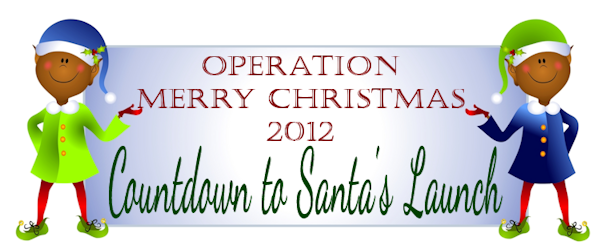 https://santaupdate.com/wp-content/uploads/2023/01/newlogo23f.png
0
0
Elf Ernest
https://santaupdate.com/wp-content/uploads/2023/01/newlogo23f.png
Elf Ernest
2012-12-22 16:00:03
2012-12-22 16:00:06
Breaking News: Freight Airlift Underway at the North Pole