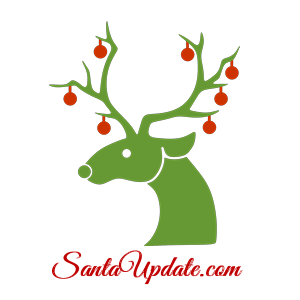 Hey everyone!
It's the 24th and now there are just TWO months left in our countdown to Christmas.
Things are just getting bizarre here at the North Pole.
The Merry Prankster here at the North Pole has hijacked Halloween.
The North Pole loves to celebrate Halloween, as you well know. We have perhaps the most famous Halloween party in the whole world.
But we do lots of other things as well and on a week like this one it involves decorating for Halloween. Usually you'd see pumpkins on every porch, lots of bats and spiders and cats in themed posters and handmade signs by people and even lots of lights in Halloween colors of orange and purple.
In fact, down in the town square here at the North Pole, not far from the countdown clock, we have the Town Hall, which is where many gather for events and the community here uses for decorating different seasons.
A few days ago they were decorating for Halloween and it was starting to look really cool. The lights were up. There was a big scarecrow. Lots of pumpkins. And they were just wiring lots of ghosts to fly from tree to tree – they were just going all out for this year's party and elves would watch their progress via a webcam while they worked.
But today that stuff is all gone. There isn't a single sign of Halloween anywhere in the town square today.
We woke up this morning with the Town Square bathed in pink lights with balloons everywhere. In the center of the park the countdown clock was now completely covered with a giant blow up clown. The thing is huge, as high as a house, and it just sits there and laughs – an evil kind of cackle emanates from speakers hidden in the bushes.
The Merry Prankster has struck again!
But today nobody is really laughing. Elves really love Halloween. Many are starting to question just what this Merry Prankster guy is all about.
https://santaupdate.com/wp-content/uploads/2023/01/newlogo23f.png
0
0
Elf Ernest
https://santaupdate.com/wp-content/uploads/2023/01/newlogo23f.png
Elf Ernest
2016-10-24 03:00:18
2016-10-02 05:25:41
2 Months to Christmas