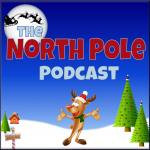 Science stations and military outposts in Antarctica are reporting a Merry Christmas as evidence that Santa has been there is abundant. The South Pole was the first to receive a visit last year, if you recall.
There are some concerns that the bed time warning for Australia is premature. This is common in areas of the world that celebrate Christmas during summer seasons, as they do in Australia. Many people are up late naturally during the warmer times of the year. Santa understands how hard that can be on the kids, especially for those large families and groups celebrating late into the evening.
He recommends that you do the best that you can. He will try to adjust.
Coming up next: Coal shipments to Jingle Bell 1 Slow Down
Hang-Your-Stockings Reminders: All of Asia
Active Bedtime Warnings: All of Australia
Listen to Elf Vernon discuss bed time in Australia:
[powerpress]


https://santaupdate.com/wp-content/uploads/2023/01/newlogo23f.png
0
0
Elf Ernest
https://santaupdate.com/wp-content/uploads/2023/01/newlogo23f.png
Elf Ernest
2014-12-24 03:30:58
2014-12-19 21:34:58
Santa at the South Pole