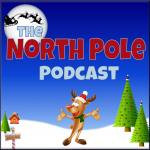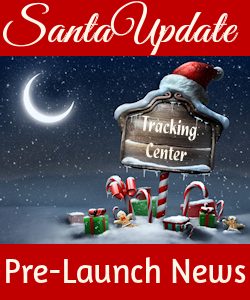 Changing weather conditions at the North Pole might require Santa to change his launch time — again. Santa has already moved his launch time up a full hour and that was announced hours ago.
"We're not sure what good that would do," said Elf DJ Bean, a flight analyst in the Tracking Center. "Santa can leave here early but he cannot really start delivering early. Kids have to be in bed for Santa to deliver and any earlier kind of launch would mean that Santa and the reindeer would just fly around waiting for kids to get to bed."
But weather conditions at the North Pole are getting worse and are expected to be downright dangerous later tonight. Nobody wants to put Santa and the reindeer in danger. Some have said that it is possible that Santa may launch only to go somewhere else in the world to wait — somewhere where the weather is better.
All of those options are being discussed in the tracking center at this time.
— Elf Ernest
Click here to Visit the Tracking Center ~ Click here to Track Santa by Text
Bedtime Warnings: None yet


Click the player below to listen to the latest broadcast from North Pole Radio News:
https://santaupdate.com/wp-content/uploads/2023/01/newlogo23f.png
0
0
Elf Ernest
https://santaupdate.com/wp-content/uploads/2023/01/newlogo23f.png
Elf Ernest
2015-12-23 14:45:49
2015-12-23 09:34:26
Santa Launch Time Might Change Again