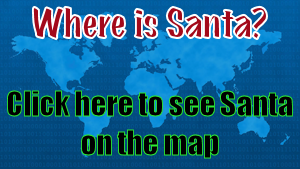 Sneaky Santa strikes again? We have reports now — apparently confirmed — that Santa is in Scotland.
Personally I think it is a little early for Santa to be there. But I guess it is possible.
Santa is really shaking it up this year. He is being very unpredictable and he's making very good time.
What a combination!


Click here to listen to the latest Kringle Radio News Report:

Crucial links of interest:
Track Santa for Santa — Become an Elf!
See Santa on the World Map
Tracking Department Website
Email Santa your wishlist