23 Weeks until Christmas, gang. Have you any idea how close that is.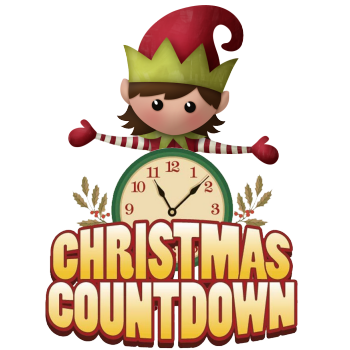 Anyways. Crazy times.
The big Tracker Elf Conference is this weekend. That's what everyone here is working on.
Santa sure got tongues wagging here this week with that crazy tracker elf recruiting goal. 200 million elves!
People here just can't believe it. It's the talk everywhere.
I'm finding it ridiculous that people here are surprised by this. Santa is a big thinker. He does big things. I can tell you that Santa not only expects to meet the goal he is expecting to smash it.
Why?
Because he believes in believers who believe in Christmas.
He said that exactly and I have been thinking about it a ton since he said it. He talks not about believing in Santa but in believing in Christmas.
That's interesting to me.
Santa always says that Christmas isn't about him. He says he is not worried about people not believing in Santa. But he is very much concerned about people believing in Christmas.
I had to talk to him about that.
Belief in Christmas is different. It is more simple, Santa says. Believing in Christmas is belief in love. It is belief in kindness. It is belief in taking care of others.
That changes everything, doesn't it?
Santa is all about love, kindness and taking care of others. Santa is all about Christmas.
I believe in Christmas. Santa is right. That's what we are doing here.
I think it will be easy to find 200 million people out there that believe in that too. No problem whatsoever.
Besides, it will be GREAT to have 200 million more elves.

https://santaupdate.com/wp-content/uploads/2021/07/071521.jpg
321
845
Elf Trixie
https://santaupdate.com/wp-content/uploads/2023/01/newlogo23f.png
Elf Trixie
2021-07-16 09:50:05
2021-07-16 09:50:05
23 Weeks Until Christmas