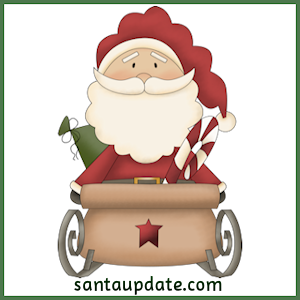 Christmas Eve is just three months from today!
It is getting serious now. The summer sun has left us now at the North Pole and days are getting shorter. That is a sure sign that we don't have much time left to get the work of Santa complete.
Things appear to be on track. Elf Quinton says Santa's sleigh is coming along nicely. He said that if there is one word to describe how different Santa's sleigh is this year that word would be "light". I'm sure we'll come to understand what that means.
Elf Bernard says the Workshop is working hard and things are on schedule. Elf Victor says the reindeer are in training and excited for this year.
The one project nobody really knows what to think about is the massive building built out by the Sleigh Barn by Elf Agent X and team.
They brought in lots of earth movers, dug a big gigantic hole and now have put a large warehouse building over that hole. It is the biggest building ever built at the North Pole and, in fact, it might be the biggest building in the world.
Think of the Super Dome times 50 – that's how big it is.
Santa saw it when he returned from a recent trip and said, "I don't know, it looks a little small to me! I hope it works."
We still don't know what in the world he is talking about.
Nobody wants to say it but everyone gets a little nervous around this time of year. We see all the signs that Christmas is coming and yet we don't know for sure until hours before Santa launches whether or not we have done enough to be really ready.
Last Christmas Eve was crazy and the elves at the North Pole worked well into Christmas morning helping Santa to deliver.
We usually try to do better than that. We want to sit and track Santa around the world like the rest of you.
Most of us here at the North Pole were so busy we didn't catch up to the Santa tracking map until Santa was done with Europe. We missed half the world!
So our goal is to do better this year.
That's why we're working extra hard right now.
Stay tuned for more breaking news from the North Pole.
https://santaupdate.com/wp-content/uploads/2023/01/newlogo23f.png
0
0
Elf Ernest
https://santaupdate.com/wp-content/uploads/2023/01/newlogo23f.png
Elf Ernest
2014-09-24 07:35:39
2014-09-24 07:35:39
Three Months Until Christmas Eve