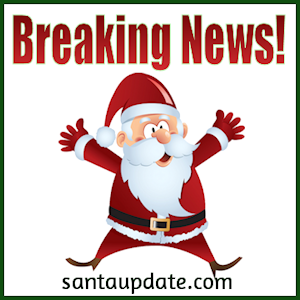 Greetings Everyone!
More breaking news here at the North Pole: Santa has just placed an order for hundreds of new sleighs.
Both Elf Quinton and Elf Bernard were taken by surprise with the news.
Elf Quinton supplies the plans and buys the materials needed to make the sleighs and Elf Bernard will use craftsmen from Santa's Workshop to actually build them.
I asked Elf Bernard if the Workshop has time for this kind of project. "It is very unusual," Elf Bernard said. "That's for sure. But it is early enough in the season where we can get this done, I think. Santa says he needs these sleighs complete by December 22nd. We have to be done long before that. I can't be building sleighs in December when we have Santa's sack to fill for the world, so we will knock these out as fast as we can."
I asked Elf Quinton for information on the progress of Santa's sleigh for this year. He said that he cannot give much information now but that Santa will be using a "radically different" sleigh this year.
Whatever that means.
https://santaupdate.com/wp-content/uploads/2023/01/newlogo23f.png
0
0
Elf Ernest
https://santaupdate.com/wp-content/uploads/2023/01/newlogo23f.png
Elf Ernest
2014-09-26 07:17:12
2014-09-26 05:23:08
Santa Orders Hundreds of New Sleighs