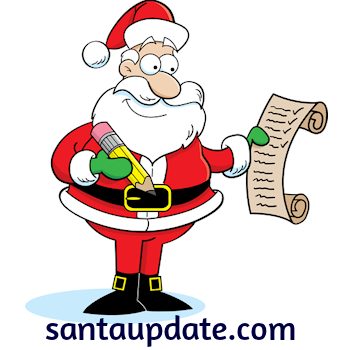 Greetings all!
Just 9 days now remain until the kick-off of Operation Merry Christmas.
Do you track Santa?
There are two kinds of Santa trackers – those who like to watch Santa move on a map and those who want to know the story behind Santa's flight.
No matter which kind you are, we've got you covered.
If you're a map tracker, head over to Tracking Santa.net. That site is hosted by the Tracking Department at the North Pole. You see the same map they see when keeping up with Santa. It provides technical data such as the speed of the sleigh and Santa's precise location.
If you're a news hound that needs to know every last up-to-the-minute detail, then this site is the one for you – SantaUpdate.com, put out by my department, Public Relations.
Our efforts this year are a bit more robust. We want more people than ever to know about the Santa tracking we offer. Please share this video to spread the word: