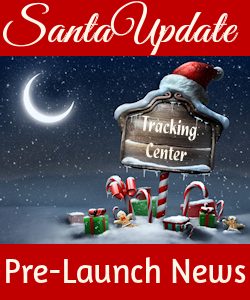 Hi everyone!
With the beginning of live radio broadcast of Tracking Santa Around the World now just hours away there is an unprecedented level of anxiety at the North Pole and around the world.
WHERE ARE THE REINDEER?
While it is true that Santa doesn't actually launch for more than a day it still has everyone nervous that Rudolph isn't here.
People want the security of Donner. They want the speed of Blitzen. They want the…cuteness of Vixen. Heck, they just want their reindeer!
Oh, wait…I just got a text from Santa. He says…cheer up. Things will be fine.
Ok, Santa.
— Elf Ernest



Click here to Visit the Tracking Center ~ Click here to Track Santa by Text
North Pole Weather: -16 degrees F, ***Snow **BLIZZARD WARNING**
Hours until LIVE Radio Broadcast News begins on Kringle Radio: 15 hours


https://santaupdate.com/wp-content/uploads/2023/01/newlogo23f.png
0
0
Elf Ernest
https://santaupdate.com/wp-content/uploads/2023/01/newlogo23f.png
Elf Ernest
2015-12-22 12:00:49
2015-12-22 12:22:31
Santa Encourages Christmas Cheer